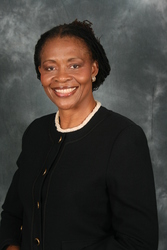 Kingston, Jamaica (PRWEB) July 3, 2008
Jamaican Entrepreneur and marketing strategist of BigWinMarketing Dr Andrea Blackwood-Harriott, will host an international marketing teleconference, Mentoring with the Marketing Masters, beginning July 15, 2008.
A potential of 150,000 entrepreneurs, professionals, coaches and consultants will participate in this event. They will benefit from an all star panel of thirteen speakers, television celebrities, authors and marketing practitioners who will condense decades of marketing wisdom into simple strategies that address the 7 major challenges that can stymie the growth and profitability of most businesses.
These challenges include: how to develop a success mindset, building credibility and an identifiable brand, how to leverage technology, using strategic alliances for business expansion, attracting and maintaining an a-list of clients and maintaining work-life balance.
The multi-speaker event runs from July 15 to October 7, 2008 and takes full advantage of developments in information and communications technology as individuals are able to participate from the convenience of any location simply by dialing into the event using their telephone or listening via their computer. Interaction with the presenters can be done either via the telephone, or by questions typed into the Q&A panel on their computer screen. The event is free and registration details can be found at http://www.mentoringtomastery.com.
Presenters will include Michael Port current guest CNBC's the Big Idea with Donny Deutsch, successful Marketer and sales trainer, former actor in "Sex and the City", "Third Watch", "All My Children", "The Pelican Brief" and other movies, and the author of best seller "Book Yourself Solid" and "Beyond Book Yourself Solid".
Michael Port and Bob Burg, author of the underground business classic "Endless Referrals" and coauthor of The Wall St. Journal and Business Week bestseller "The Go-Giver", and Fabienne Frederickson, popularly know as the 'rainmaker' for her ability to help people get more clients in record time every time, will address the challenge of how to develop an A-list of clients clamoring to do business with your company.
Law of Attraction experts and practitioners David Neagle and Sandy Grason will share stories on manifestations that will leave participants touched, moved and inspired to manifest their own million dollar empires.
Technology gurus, money mavens, branding experts and productivity planners will also be featured on the presentation panel. Registration details and speakers profiles can be found at http://www.mentotingtomastery.com.
This mentoring with the marketing masters teleconference is very timely because it promises to reveal strategies to help businesses survive and grow in any economic condition.
Contact:
Andrea Blackwood-Harriott PhD, marketing strategist, CEO Coach
BigWinMarketing
954-246-3790
http://www.bigwinmarketing.com
###