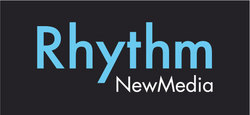 In developing ZAP! we have created an upbeat and engaging experience that is designed to encourage repeat daily usage and deliver for Orange a valuable and highly targetable audience
London, UK (PRWEB) July 3, 2008
Orange today announced the launch of a new advertisement-supported video magazine service on Orange World - 'Zap!' The new service will offer free video clips to all customers with a video enabled 2G or 3G handset on both Pay As You Go and Pay Monthly contracts.
The service, beginning June 25th, will allow customers to access video clips for free in exchange for watching advertising before their chosen video. 'Zap!' will feature celebrity, lifestyle, news and entertainment clips from broadcasters such as ITV, Sky, BBC Worldwide and ITN. Clips ranging from Little Britain to Soccer AM will be updated twice daily giving Orange customers a great snacking selection of entertainment on the go.
The 'Zap!' video magazine service will allow advertisers to buy mobile video pre and post roll ad spots, as well as companion banners that have been demographically targeted which makes the experience far more relevant for the consumer. These ads will also only play a set number of times per customer.
As identified in recent Orange 'Exposure' research, ad-funded content offers new ways of reaching audiences and the potential to generate new business models within the industry as mobile media users are extremely favourable towards viewing ads in exchange for free content.
Zap!' will be refreshed throughout the day, to ensure there is always something new to view. As well as having no cost to view the videos, the 'Zap!' service will also be free to browse.
The service is being managed by IMP Media who have worked with Orange to create a magazine style experience that is tailored over time to meet the individual viewer's interests.
Mobile advertising company Rhythm NewMedia is both selling and serving the advertisements on the Orange portal and has already signed up a number of advertisers including Twentieth Century Fox, Wrigley's, Barclaycard, Cisco, Nissan, Paramount movies and Heat magazine.
Steve Wallage, Head of Partnerships Services, Orange UK said: "It's fantastic to be able to offer our customers video entertainment for free, while offering advertisers a unique opportunity to interact with a captive audience. Orange has already seen success in ad-funded trials, and offering video services to our entire customer base is quite a step."
Owen Hanks, senior director EMEA, Rhythm NewMedia said: "We're delighted to partner with Orange UK in bringing ad funded videos to their customers. We're confident that offering brand advertisers the ability to better target their consumers through dynamically targeted mobile video ads on the Orange service will be an enormous success for all parties."
Mark Hird, director, IMP Media said: "In developing ZAP! we have created an upbeat and engaging experience that is designed to encourage repeat daily usage and deliver for Orange a valuable and highly targetable audience".
About Orange
Orange is a key brand of the France Telecom Group, providing mobile, broadband, fixed, business and entertainment services across Europe. It is one of the world's leading telecommunications operators with more than 170 million customers on five continents.
In June, 2006, Orange became the single brand for mobile, broadband and multi-play offers. In addition, Orange Business Services became the new banner for business communications solutions. Orange Business Services is present in 166 countries with network reach in 220.
In the UK, Orange provides high quality GSM coverage to 99% of the UK population. At the end of March 2008, Orange had over 16.9 million customers in the UK - 15.8 million active mobile customers and over 1.1 million broadband customers.
Orange and any other Orange product or service names included in this material are trade marks of Orange Personal Communications Services Limited.
Further information about Orange and France Telecom can be found on the Orange website at http://www.orange.co.uk or the France Telecom website at http://www.francetelecom.com
For further information, call the Orange press office on 0870 373 1500 or email: Orangepr @ golinharris.com.
About Rhythm NewMedia
Rhythm NewMedia is the leading provider of ad funded mobile video services, offering ad serving, ad sales and content sourcing. Rhythm works with top operators, brands, advertising agencies and content providers to maximize customer satisfaction and revenues at every step. With years of experience delivering dynamically targeted mobile campaigns, Rhythm accurately measures the impact of brand campaigns with a patent-pending measurement system and provides extensive reporting to advertisers, content partners and operators. Leading mobile operators including 3-UK, Vodafone Spain, Orange UK, T-Mobile-UK and two of the largest US operators are currently using Rhythm, with several more coming. Investors include The Carlyle Group, Lightspeed Venture Partners, Morgenthaler Ventures and Rembrandt Venture Partners.
For more information visit: http://www.RhythmNewMedia.com
# # #