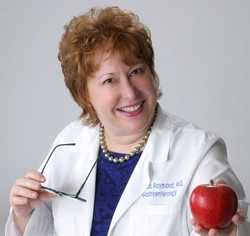 Should I be taking probiotics? If so, which ones?
San Bruno, CA (PRWEB) July 7, 2008
Probiotics are a new health "buzzword" that has people asking questions like "Should I be taking probiotics? If so, which ones?" "Are probiotic foods sufficient, or do I need a supplement?" "How do you know which brands are best or safest?"
When it comes to using probiotics effectively, some self-education is required, says Patricia Raymond, MD, board-certified gastroenterologist, author and assistant professor at Eastern Virginia Medical School.
"In the United States, probiotics are either food additives, or 'dietary supplements,'" says Dr. Raymond. "Because they are considered supplements and not drugs, they are not heavily regulated by the FDA, so you need to do some research to determine which ones will work for you."
Dr. Raymond offers her tips for choosing a probiotic:

Assess your health needs: There is a very large variety of strains of probiotics available
and some are better suited to assist with certain problems than others. "If you're someone who simply suffers from occasional constipation, then a probiotic yogurt may do the trick," advises Dr. Raymond. "However, if you suffer from chronic, serious conditions, a supplement may be more appropriate, as more serious conditions require a probiotic dosage of at least 1 billion live micro-organisms in order to have an effect." Foods cannot sustain a number of micro-organisms that high.
Look for scientific research. As more U.S. physicians are starting to accept probiotics as a legitimate therapy, more studies are being done with them. "For example, Saccharomyces boulardii, a yeast-based probiotic strain commonly sold under the brand name Florastor, has been shown in studies to provide significant benefits in managing even severe illnesses such as C. diff-associated disease, Crohn's disease and Ulcerative Colitis," says Dr. Raymond. Talk to your doctor to find out about the available science that supports the use of probiotics.
Consider your lifestyle. The form in which a probiotics is packaged may be integral in how successfully you take it. "If you are a frequent traveler looking to combat issues like traveler's diarrhea, a probiotic that needs refrigeration may not be appropriate for you," suggests Dr. Raymond. "Instead, look for a freeze-dried product that can be stored and transported at room temperature."
Read the labels: Do not take a probiotic that does not list the strain and number of live micro-organisms on the package. Also avoid products that do not have an expiration date.
For more information, visit http://www.florastories.com.
###