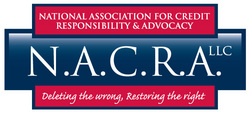 Credit and Financial - Direction and Protection
Coral Springs, FL (PRWEB) July 7, 2008
Last year over two million people filed for personal bankruptcy, and foreclosures jumped 75% to more than 2.2 million filings. On June 3, 2008, the Administrative Office of the U.S. Courts released its report stating the 901,927 bankruptcy cases filed represent a 30 percent increase over the 695,575 cases filed in the 12-month period ending March 31, 2007.
Even seniors, traditionally more financially secure at retirement age, have been swamped by debt and rising medical bills. Elderly Americans have been seeking bankruptcy-court protection at sharply faster rates than other adults. In fact, from 1991 to 2007, the rate of personal bankruptcy filings among those ages 65 or older jumped by 150%, according to AARP, which will release the new research from the Consumer Bankruptcy Project. The most startling rise occurred among those ages 75 to 84, whose rate soared 433%.
These adverse economic conditions have led Luis O. Rodriguez, Founder of the National Association for Credit Responsibility and Advocacy (NACRA), as part of its "Credit and Financial - Direction and Protection" plan, to offer free personal money management software provided by Mint.com. "We are offering this free money management software on our website, regardless of whether an individual chooses to join our association or not, because money management, or lack thereof, has a lot to do with the increase in bankruptcy filings and financial hardship. It's that important," Rodriguez said.
The current consumer credit crisis prompted the formation in 2007 of The National Association for Credit Responsibility and Advocacy (NACRA). The association, which is in the process of applying for not-for-profit status, was founded with the single goal of helping consumers recover, rebuild, and then maintain their good credit and good name.
Now, Mint.com, a renowned web-based solution for online financial management and budgeting, has provided NACRA members access to their free budgeting tools through a link to Mint.com via the NACRA website.
According to Rodriguez, "In tough economic times, people who would generally be qualified to receive credit find themselves being denied loans, insurance, and employment opportunities. This is because consumer credit scores have taken on even more importance, and people are suffering both due to short-term debt they have taken on and incorrect credit information from credit reporting organizations."
NACRA provides assistance and advocates for its members by providing benefits and services geared toward recovering, rebuilding, and then maintaining a strong credit and financial future. Services include being assigned an affiliated attorney experienced in consumer law who helps audit and verify NACRA members' personal credit reports. Members also have access to Free ID Theft Protection provided by LifeLock, free financial counseling, and free tax preparation services, to name a few.
"One of the most important elements in controlling debt and rebuilding your credit history is budgeting - really pinpointing where you are spending your money and identifying ways to save money and slash expenses," Rodriguez said. "That's where Mint.com provides a valuable service with its web-based financial management software. We are pleased to endorse them and provide a direct link via our web site so that our members have the best tools available to move forward with their credit rebuilding and recovery," he continued.
NACRA also has an online resource library of articles about credit scores, credit reports, identity theft and debt, among others. This resource is meant to answer important questions consumers have regarding their credit and are available for use by non-members as well.
More information about NACRA
The National Association for Credit Responsibility and Advocacy (NACRA) was founded in 2007 by Luis O. Rodriguez and is headquartered in Coral Springs, Fla. NACRA is a consumer-friendly association whose mission is to help consumers recover, rebuild, and then maintain their good credit and good name. As part of their "Credit and Financial-Direction and Protection" plan, NACRA provides benefits and services dedicated to accomplishing and realizing this goal.
888-686-2272.
###