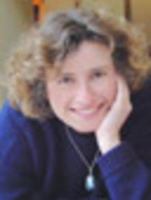 Introducing the New Cat to the Resident Cat without Stress
San Francisco (PRWEB) July 7, 2008
Are you thinking about adopting another cat or do you have cats that are at war with each other? Or do you want to learn more about the exotic Bengal cat breed? If so, "The Cat Coach" Marilyn Krieger, a nationally recognized Certified Cat Behavior Consultant, will be teaching two telecourses this summer, which are designed to address these interests.
Often referred to as a "cat whisperer," Marilyn Krieger has a unique talent for understanding and interpreting feline behavior issues. Raising Canine, the respected organization known for dog training, now is presenting a rare look into the cat world by offering the following live, telephone-based telecourses:
"Introducing the New Cat to the Resident Cat without Stress," is being conducted on Wednesday, July 16, 9:00 pm ET/6:00 pm PT. This telecourse focuses on acquainting new cats to the resident cat, using fun techniques that are stress-free for both humans and cats. Among the topics being covered are: phases of introduction, body language, recognizing aggression before it occurs and what to do when a cat becomes aggressive.
"Bengal Cats," a session devoted to this popular and intelligent breed, is set for Saturday, August 9, at 6:00 pm ET/3:00 pm PT. As one of the foremost experts on Bengal cats, Krieger's research has appeared in Catnip, the prestigious monthly newsletter produced in cooperation with The Cummings School of Veterinary Medicine at Tufts University. This class is primarily targeted at trainers and behaviorists, but is open to the public.
Raising Canine is making these 90-minute telecourses available to both the general public and to animal behavior professionals. The cost is $30.00 for each class. All of Raising Canine's telecourses are audio-taped and available to conveniently download from the Internet if users are unable to attend the live presentations. For more information and to register, please visit Raising Canine.com
Based in the San Francisco Bay Area, Marilyn Krieger, CCBC, has been counseling national and international clients on cat behavior issues since 1990. Offering both on-site and phone consultations for all breeds of cats, as well as behavior classes, seminars and lectures, her expertise has received notable media attention. She is a frequent guest expert on radio and television news and interview programs in the U.S. and Canada.
Krieger currently serves on the board of directors of the International Association of Animal Behavior Consultants (IAABC) and co-chairs its Cat Division. Additionally, she is the resident cat behaviorist for CatChannel.com, the Cat Fancy magazine Web site, and writes "Ask the Cat Coach(sm)" for Animal Radio Network's monthly magazine.
For more information about The Cat Coach, LLC (r), please visit thecatcoach.com or e-mail marilyn @ thecatcoach.com
For more information about Raising Canine and enrolling in these telecourses, please visit raisingcanine.com
###