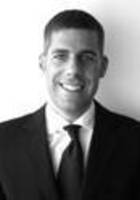 (PRWEB) July 9, 2008
Diva.AG is one of the world's leading digital distribution solutions for award winning independent movies and true classics.
Traditionally a Diva (Greek for "divine one") is a woman of rare, outstanding talent, a true goddess of the silver screen. To us Diva stands for Digital Video Access bringing the best moving image content to new audiences worldwide.
In 2007 Diva.AG was spun off its mother, Vendema, a Swiss publishing house established in 1951, in a management buy- out and offers a distribution solution to independent studios and distributors wishing to access emergent digital distribution opportunities.
Building on its legacy Diva.AG today has offices in Berlin, Beijing, Nagpur, Paris and its head- office in Zurich. Its licensors and distribution partners are in Europe, North America and Asia making Diva a truly global organization.
Globally there are literally hundreds of digital content retailers operating with different business models. Independent content producers and distributors value the assistance in getting their content to Video on Demand, IPTV and mobile TV platforms to be viewed by new audiences globally.
Diva.AG's technical platform normalizes and manages all acquired content and metadata and makes it available in the various content formats specified by its distribution partners.
This makes Diva.AG the interface between two extremely diverse and heterogeneous sectors: content originators & distributors and emergent digital retailers. By pooling the rights of many smaller rights owners and offering them to a large number of digital retailers Diva.AG adds value to both sides that would otherwise have a hard time managing one on one relationships and the corresponding technology.
The video on demand market is currently worth EUR 2bn growing at an average of 33% annually with the USA and advertising financed viewing growing at more than double that rate.
Diva is managed by Kai Henniges who has previously been responsible for web TV and mobile entertainment services for companies including Cablecom, Switzerland's largest cable network as well as Vodafone, the world's largest mobile operator. Mr. Henniges has 14 years of digital media and marketing expertise and holds an MBA and LLM from the University of St. Gallen, Switzerland. His partner and co- founder is Jörg Boksberger a graduate in chemical engineering from the Swiss Federal Institute of Technology (ETH) Zurich, he has more than 20 years' experience in software development in the finance and banking industries.
About Diva
Founded in 2007 Diva is a leading aggregator of movies, TV series and short form contents supplying Video on Demand platforms globally. Diva's special focus are award winning independent films, true classics, horror and animation contents that are otherwise hard to find. These contents are taken to Internet platforms, telecommunications companies and cable companies in Asia, Europe, Middle East and the USA. Content selection, normalization, encoding and transaction reporting are handled by Diva's proprietary DaedalumÔ platform. Privately held Diva AG is based in Zurich, Switzerland with representations in China, France, Germany, India and the USA. Contact: Natalie Farrell, Key Account Management, Natalie.farrell @ diva.ag, Tel: + 41-44- 586 66 32
###