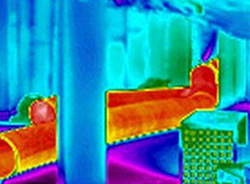 We are expanding to meet the needs of our clients
Santa Clara, CA (PRWEB) July 9, 2008
Bugs, mold, dust, asbestos. The smallest invaders can often create the biggest disasters if they aren't found and eliminated fast. Quick response and resolution are important to businesses and homeowners throughout the Bay Area who are increasingly turning to Alliance Environmental Group environmental services. California residents can now gain more immediate assistance from this contractor, newly relocated in a larger facility.
"We are expanding to meet the needs of our clients," explains company spokesperson Stephanie Palos, who notes that the new location at 3545 Victor Street in Santa Clara is larger and thus able to handle a greater volume of projects and is more centrally located to provide better service to the Bay Area.
Alliance Environmental Group has completed more than 55,000 projects over the past thirteen years, serving high-profile commercial clients, like the Anaheim Hotel near Disneyland where containments were established in 57 units by this environmental company. California residential customers, like the Montecito family who had been suffering from chronic allergies, have also benefited. In this residential situation, the company applied ThermaPureHeat, a non-chemical technology that applies controlled heat to kill toxic organisms such as mold, mildew, dust mites and bacteria that can contribute to allergies.
With these kinds of environmental services, California business owners and residents protect their assets and their health. Services like mildew and black mold removal, asbestos disposal, and a non-toxic approach to get rid of bed bugs has made Alliance Environmental Group a well-used resource in the Bay Area. Emphasis on reliable performance and delivering optimal results has clearly made a difference in company growth.
"Our top priority is to give the service our customers deserve The First Time, On Time, Every Time," says spokesperson Stephanie Palos, who notes that this focus may be why relocation to a larger, more centralized facility has been necessary for this environmental company.
California residents and businesses call on Alliance Environmental Group for other services also, including lead-based paint removal, crime-scene remediation, analysis, and clean up, building demolition, and non-chemical termite eradication.
For a full list of services, helpful information, or to request a free estimate, visit alliance-enviro.com.
About Alliance Environmental Group:
Providing the full spectrum of environmental services, California based Alliance Environmental Group is now located in Santa Clara, where they continue to handle asbestos abatement, air duct cleaning, toxic mold removal, dryer vent cleaning, and bed bug elimination, in addition to demolition and clean-up projects. CEO Joseph McLean and President Jeff McLean, along with the Alliance staff, offer insurance adjustors, contractors, property managers, business owners and homeowners more than 50 years of combined experience in all areas of environmental remediation.
###