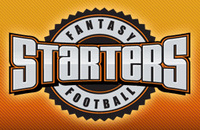 Draft Running Backs early and often
Phoenix, AZ (PRWEB) July 8, 2008
To help you get ready for the upcoming season we are offering some free fantasy football advice on how to prepare for your fantasy draft.
These five (5) tips have been passed on to thousands of fans over the past 12 years, who have taken home Fantasy Football championships and we only think it is fair to continue sharing them early in the season:
1. Know the Rules of Your Fantasy Football League! Your scoring system, starting line-up requirements, number of rounds in your draft, minimum/maximum players you can have draft at each position, how you add and drop players, how are trades processed all very important information and needed when preparing your fantasy football strategy. Yes, it does take strategy and preparation is king.
2. Draft Wide Receivers and Running Backs Early and Often! Last year we would have said "Draft Running Backs early and often", but that has changed and the newest tip is to look at both Running Backs and Wide Receivers as almost equal. Yes, there still are the stud running backs, but with so many teams having durability concerns they are making sure to "share the load" with a back-up, its very important you do your research on both positions.
3. Let the Draft Dictate where you Draft your Fantasy QB: The quarterback position is so important and there are only three to four fantasy football stud quarterbacks (i.e. Brady, Manning, Romo) worth taking in the first two rounds, be careful and make sure that you come out of the first 10 picks with starting players at every position accept defense's and kickers. Stay tuned as to why.
4. Don't start drafting Kickers and Defenses until after the 10th round and then don't draft two at either position. Use your fantasy football picks on Wide Receivers, Running Backs, Quarterbacks and Tight Ends, but don't waste holding two defenses, or kickers on your roster. You can always pick one up on the waiver wire to get you trough bye weeks, never under estimate the importance of a solid roster at the key positions.
5. Pay attention to bye weeks especially when you draft more than one player from a team. Don't let the bye schedule manipulate or change your fantasy football draft pick strategy but just be aware of it.
Also at Fantasy Football Starters, you can take advantage of our "Fantasy Football Boot Camp Community" that comes with:

Free Fantasy Football Software
Fantasy Football Power Rankings
Fantasy Football Blogs
Fantasy Football Newsletters
Fantasy Football Podcast
Live Radio Streaming
Plus more preparation recommendations you could possibly need in order to win at fantasy football.
If you are like the other 10 million NFL fantasy football fans that busy personal and professional lifestyles its important to optimize your time to work harder not smarter! Through our fantasy football boot camp community you can participate in mock drafts (anytime you want),get access to our Average Draft Positions, discuss topics in our fantasy football forums or just load up a scoring system/roster requirements to view personalized value based fantasy football draft picks and predictions. Staying up on player movement between now and the end of August is also very important to ensure any type of successful fantasy football season. That is where having the right tools to help you make instant decisions with on demand analysis will keep your fantasy football IQ at the top of its game. Plus, your competition is going to think your spending hours of hours pouring over generic articles, when in fact its Fantasy Football Starters Boot Camp that's keeping you in the know.
The passing of the 4th of July weekend signals that we are only a few weeks out from the start of NFL training camps. Lots of fantasy football news, predictions, rankings and cheat sheets will be sprayed across the internet world. We get very excited this time of year as part of what we do best is share our years of experience in playing fantasy football and giving you access to our fantasy football software, so you have the edge! But now more than ever you want to have a good fantasy football strategy that focuses on drafting the right players, making smart and decisive trades during the season and starting the right players, week in and week out. Be sure to keep that in mind and most importantly have fun!
***************************
For more information about Ready-Set-Go Fantasy Sports, visit http://www.rsgfs.com or contact Brady Chatfield at 602-463-0129.
###