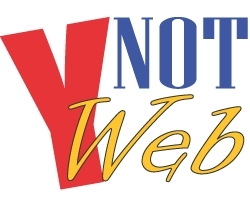 Our priorities are to offer a level of service that continues to exceed our clients' expectations and maximize their return on investment
Fair Oaks, CA (PRWEB) July 9, 2008
YNot Web, Inc. announces its new status as a class "S" corporation, headquartered in Fair Oaks, California.
YNot Web is a privately held corporation which provides customized website design, development, and search engine optimization solutions to small businesses and entrepreneurs thoughout the United States.
Kammy Burleson, who founded the company is 2003, believes that incorporation will allow YNot Web the ability to expand to offer additional web-related services and meet increased demand for its existing web design and online marketing services. "Our priorities are to offer a level of service that continues to exceed our clients' expectations and maximize their return on investment," said Ms. Burleson.
Serving as President of the corporation, Kammy Burleson has more than 12 years experience creating custom web solutions and will continue to oversee the day-to-day operations of the company, as prescribed by the Board of Directors and the corporate by-laws.
About YNot Web:
YNot Web is a web design and development firm specializing in cost-effective websites with a focus on search engine performance and rankings. For more information on YNot Web, Inc. and its web development and SEO services, please visit YNot Web at http://www.ynotweb.com.
Contact:
Kammy Burleson, President
YNot Web
916-436-1638
###