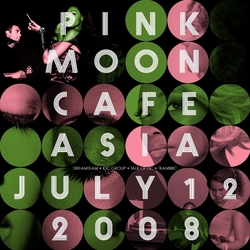 elevating tomorrow's leaders today
Washington, DC (PRWEB) July 8, 2008
"Pink Moon" celebrates the 100 Year Anniversary of the first African American Sorority, Alpha Kappa Alpha Sorority Incorporated. Pink Moon will raise money with elegance and style that represents the charitable work of this reverenced sorority has provided to the community for 100 years.
A portion of the proceeds from this event will be donated to three worthy foundations; one that honors the sorority for which the event was inspired "The Alpha Kappa Alpha Educational Advancement Foundation," one that recognizes the local commitment to service "The Grant My Wish Foundation," and one that embraces and cultivates young talent, giving back to the community where the event will be held (and where the R&B Singer herself grew up), "The Mya Arts and Technology Foundation." VIP guests will enjoy the elegant ambiance starting with a pink carpet (instead of red) welcomed with passed Hors d'oeuvres, sponsored drinks and pink grab bags with special items from Queen Latifah's Cover Girl line and other finesse.
The event will be hosted by Jeannie Jones (93.9FM WKYS radio personality) and Lizz Robbins (Alpha Kappa Alpha), along with host committee Neeta Wooten (Alpha Kappa Alpha), "Lazee" Lamont King (Alpha Phi Alpha) and Darryl Jackson (Alpha Phi Alpha). The event is sponsored by Bachrach Menswear and theoabbott.com and presented by The IDC Group, The Dream Team, TeamBBC, and Talk of DC.
Saturday July 12, 2008
Event Time: 9:08 p.m.-3 a.m.
(Ideal PR will not be managing media for this event, we are merely servicing the press release)
Location:
Pink Moon at Café Asia, 1720 I (eye) Street, NW Washington, DC 20006
About The Alpha Kappa Alpha Educational Advancement Foundation:
The Alpha Kappa Alpha Educational Advancement Foundation (EAF) is a not-for-profit, tax-exempt organization, created to fill a void in education funding. Its mission is to provide financial support to individuals and organizations engaged in lifelong learning. As one of the few such organizations administered by African American women, it has a unique approach to philanthropy that allows it to meet the diverse needs of a complex society.
About The Mya Arts and Technology Foundation:
Created by Grammy Award winner Mya, The Mya Arts and Technology Foundation (TMATF) is a 501(c)(3) nonprofit corporation dedicated to teaching youth around metropolitan Washington, DC in the fields of performing and visual arts, and computer technology. Chartered on April 27, 2005, TMATF's primary purpose is to provide education in the arts and technology for inner city and suburban youth (ages 5-13) throughout the Washington D.C. metropolitan area.
About The Grant My Wish Foundation:
Based out of Washington, DC, The Jeannie Jones Grant My Wish Foundation "elevating tomorrow's leaders today" provides scholarships for underprivileged youth and exposes students from elementary through high school to educational and entertainment experiences around the world.
About Pink Moon:
Every 100 years, as the earth is reborn, a Pink Moon can be seen across the horizon as the green flowers begin to bloom. Illuminating the night sky, it almost appears as if the Sun has taken its place for one evening. Though many have heard the stories of the Pink Moon, very few have had the opportunity to witness the magic with their own eyes. An event one hundred years in the making has been whispered about by many, but will be presented to only a chosen few. Pink Moon requires after 5 attire accompanied by your most refined demeanor. Early Arrival is strongly suggested. General Admission is $20 and $50 for VIP access. Advanced tickets can be purchased.
###