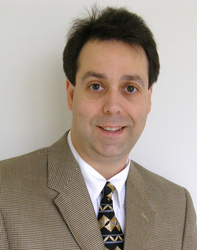 This is a great tool that allows my Buyers the opportunity to buy a home with little to no money down all the while preserving their capital for future investments
Manassas, VA (PRWEB) July 8, 2008
The real estate market appears to be making a "comeback" in Prince William County Virginia according to Keith M. Elliott Jr. a Realtor® with RE/MAX Olympic Realty. "I study the statistics daily to keep abreast of changes in the marketplace and the areas affected. The market is definately looking better" said Elliott. Adding "The numbers don't lie".
In the fall of 2007, there were approximately seventeen and a half months of product inventory on the market. At the close of 1st quarter 2008, agents saw the market pick up when product inventory dropped to 11 1/2 months. The May 2008 sales figures indicate that presently there are seven and three quarter months of inventory remaining. Currently the average Days on Market for home sales in Prince William County is 128 days, up slightly from 117 in May of 2007. The number of units sold for the month of May 2008 came in at 724, a substantial increase from May of 2007 when there were only 432 units sold. Lastly, a look at the total number of NEW listings coming on to the market, April 2008 had 1749 units, and May 2008 had 1578 units. So in addition to seeing more homes being sold, the supply line as far as new listings are concerned has been modestly reduced. All encouraging signs that the market is indeed picking up.
So who are Today's Buyers and what method of financing are they using to purchase these homes? "I'm seeing a lot of activity from Investors right now, new families relocating to the area, and also from individuals who recognize that for the same amount of money they are paying in rent to their landlord...they can now afford to buy at these greatly reduced prices" commented Elliott.
Downpayment assistance organizations like Ameridream and The Nehemiah Program are making it easy for buyers to obtain downpayment. These organizations act as an intermediary receiving the downpayment funds directly from the Seller and then wire the funds to the settlement attorney for closing. "This is a great tool that allows my Buyers the opportunity to buy a home with little to no money down all the while preserving their capital for future investments" said Elliott.
As new homebuyers flow from the rental market into these properties, current homeowners who are behind in their payments facing impending foreclosure will gravitate into backfilling this void. Investors are also contributing to aid in the market correction by not only purchasing homes but by making them available as rentals. Elliott believes Buyers should exercise caution in selecting their new home since many of the homes listed in the MLS system are foreclosures being sold "as is" without any type of home warranty. Buyers should consider purchasing a home warranty as an additional safety measure. Home warranties generally cost between $385 up to $425 a year with each onsite service fee running about $55 per occurrence.
About Keith M. Elliott Jr.:
Mr. Elliott represents individuals, investors, and REO institutional clients in the purchase and sale of Prince William County Virginia real estate. He does this by carefully listening to your current needs and requirements and then creates an action plan to achieve your goals with the least expense and inconvenience to you in the shortest time possible.
Contact Information:
Keith M. Elliott Jr.
Prince William County Real Estate Expert
Realtor®, e-PRO®, ABR®, SRES®, Commercial Specialist®
RE/MAX Olympic Realty
15100 Washington Street
Haymarket, VA 20169
Office: (703) 530-2955, Ext. 6316
Cell: (540) 272-9012
Fax: (571) 261-5048
Email: kelliott @ comcast.net
Website: ElliottForRealEstate.com
Blog: ActiveRain Blog
Copyright© 2004-2008 by ElliottForRealEstate.com (known formerly as MyRealtorKeith.com), All Rights Reserved.
All Content, Intellectual Property, Graphics, Photographic Images, and HTML Source Code protected by US and International Copyright Laws, and may not be copied, published, reprinted or, otherwise distributed by any means without explicit permission. Statistics provided by the Metropolitan Regional Information Systems (MRIS). Each RE/MAX office is Independently Owned and Operated.
# # #