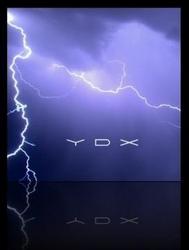 Is it orchestral electronica? Melodic techno? Piano with beats? Cheeseburger music? Who knows!
Quebec City, Canada (PRWEB) July 9, 2008
YDX Music announces the formal release on iTunes and Amazon MP3 of the first album by musical project YDX. YDX is a musical project created by Canadian composer Yann Duguay, and this record has been gestating for nearly a decade in his mind. Having worked on it full-time for the last 12 months after quitting a successful career as a lawyer, this Quebec native finally offers his unique musical vision to the world.
Electronic music rarely sounds as deep as this. But then again, few albums in the genre can claim to be ten years in the making. YDX's self-titled debut album is a testament to hard work as much as musical inspiration.
A mix of the best parts of piano-driven electronic dance music, classical, and new age, YDX's music will appeal to young clubbers and to the older, more discerning fan alike. But the fact that it has universal appeal does not mean that the music is bland. Far from it! It is simply music that refuses to be put in any particular box.
"To me it's just music that's fun to listen to," says Yann. "Is it orchestral electronica? Melodic techno? Piano with beats? Cheeseburger music? Who knows!" And quite frankly, when the tunes are this good, who cares?
What we do know is that this lawyer turned musical pioneer is obsessive about his true calling. He says he has an "incessant need to make music." This is partly because, despite being influenced by such pioneers of electronic music as Vangelis, Jean Michel Jarre and Enigma, Duguay's sound is all of his own.
Even as a child taking piano lessons he would be frowned upon for playing his own tunes instead of those he was supposed to be practicing. And this inventiveness has served him well as he combines his myriad influences with his personal musical philosophy. What that has produced is an aural landscape, almost like a film score. It is a dense mix of strong melodies and epic soundscapes, of electronic and traditional music, of the old and the new.
The real strength though, is how YDX produces such harmony from all these elements. It is a personal sound that will nonetheless reach and touch thousands of new listeners. And, most importantly, it's fun!
"YDX" is available to buy now on all iTunes stores worldwide and on Amazon MP3.
(Many thanks to Beatwire.com)
About YDX Music:
YDX Music is a new Canadian independent music label. Please contact by e-mail only, thank you.
Website: YDX Official Website
MySpace: YDX Official MySpace
Facebook: YDX on Facebook
Last.fm: YDX on Last.fm
###