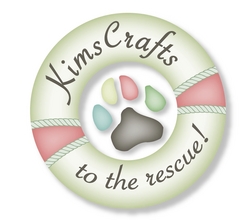 We have pet product lines using exclusive artwork representing over 50 breeds of dogs, cats and horses, with some designs that can also be personalized
Topsham, ME (PRWEB) July 9, 2008
In today's economy, animal rescue organizations are feeling the pinch, too. That's why a small Maine company is launching a new fundraising effort, KimsCrafts to the Rescue! to help find forever homes for dogs and other pets in need.
KimsCrafts (http://www.KimsCrafts.com ), a manufacturer of Maine-made high quality gifts, with an exclusive pet product line, is donating 20% of the proceeds of all sales conducted through a special link that is added to a shelter or rescue organization's website.
"Qualifying rescue organizations can sign up for the program and through our specially designed lifesaver link that is placed on their website, supporters can shop for any of KimsCrafts products, with 20% of the proceeds going directly to that organization," said Tyler Gibbs, President of KimsCrafts.
KimsCrafts manufactures and distributes a broad selection of hand-stenciled slates and other gift products. "We have pet product lines using exclusive artwork representing over 50 breeds of dogs, cats and horses, with some designs that can also be personalized," he said.
"Our company is made up of pet lovers and owners who are excited to contribute directly to rescuing these wonderful animals. In February, Sophie and I found each other at a local shelter. As a rescue dog that spends most of her days here at KimsCrafts, Sophie is a constant reminder of the countless others that need to find homes. We want to help bring the joy of an animal into the lives of others across the country. We think KimsCrafts to the Rescue! is a simple and effective way to achieve that goal."
"We're proud to present KimsCrafts to the Rescue!, and our position as a manufacturer and distributor allows us to make such a generous offer in hopes of making a bigger difference, while providing lasting gifts to animal lovers around the country."
For more information about KimsCrafts to the Rescue! or to apply, contact KimsCrafts at 800-830-5480, x24 or rescue@kimscrafts.com.
About KimsCrafts
KimsCrafts sets the benchmark for high-quality handcrafted and personalized gift products that showcase life's passions. Made to stand the test of time and weather, their hand-stenciled slates and pet products are made in Maine and reflect the care and talent that goes into creating each piece. Started over 20 years ago in Kim's kitchen, the company has grown and expanded to serve the needs of discriminating gift givers across the country. For more information about KimsCrafts visit http://www.kimscrafts.com or call them at 1-800-830-5480. KimsCrafts - From our hands to your home.
###