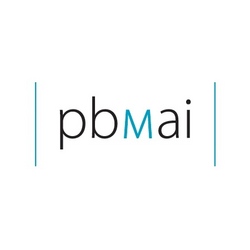 In economic times like these, many clients cannot afford large retainer agencies. However, with performance-based billing, the client receives true ROI because they only pay when we get them media coverage--if we don't perform they don't pay. Clients love this option because they have been burned before by agencies who charge them exorbitant amounts, but never deliver
Boca Raton, FL (PRWEB) July 9, 2008
PBMAI continues its trend of thinking outside the box by implementing performance-based billing for its clients, which is unlike traditional agency billing that charges a large retainer without a guarantee of results. By implementing this billing service, PBMAI will be able to work collaboratively with its clients in a strategic partnership rather than serving as a vendor.
"In economic times like these, many clients cannot afford large retainer agencies. However, with performance-based billing, the client receives true ROI because they only pay when we get them media coverage--if we don't perform they don't pay. Clients love this option because they have been burned before by agencies who charge them exorbitant amounts, but never deliver," stated Rita Johnson, president of PBMAI.
Using the performance-based billing process is advantageous for PBMAI as it makes the team work harder to create media attention for its clients, which results in a win-win situation for both parties. When approached by interested companies, PBMAI is selective in its process and will only work with clients it knows it can turn into a recognized brand. "The bottom line is, we only work with clients we believe in. If we don't believe in their message, the media won't be interested in it," says Johnson.
About PBMAI
Palm Beach Media Associates, Inc. (PBMAI) is a full-service boutique agency specializing in advertising, creative and interactive design, public relations, strategic consulting and overall brand development. Headquartered in Boca Raton, FL, PBMAI has provided innovative solutions to corporations, non-profits, start-ups and causes, seeking the best messaging, strategies and execution.
PBMAI recently won two Aster Awards for Excellence in Medical Marketing for its work with Delray Medical Center; received three awards by the 25th Annual Healthcare Advertising Awards; and was named a Finalist in the Stevie Awards category in The 2008 American Business Awards. For more information, call PBMAI at 561.241.4567 or visit http://www.pbmai.com.
###