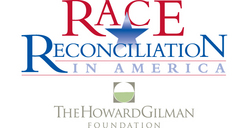 Any discussion of race or racism inevitably stirs uncomfortable reactions. The problem is that racial prejudice is not just a thing of the past, and neither whites nor blacks are over it.
Washington, DC (PRWEB) July 9, 2008
Leaders from politics, business, entertainment, the military; media, religion, law, academe, finance and non-profit and community organizations from throughout the country have already confirmed their intent to participate in a nationwide conference on Race and Reconciliation in America, to be held at the National Press Club in Washington, DC on July 24 and 25.
The conference was initiated and is being hosted by former US Defense Secretary William S. Cohen and author and playwright Janet Langhart Cohen. The Cohens are the co-authors of "Love in Black and White," the autobiographical account of their bi-racial marriage.
The purpose of the Cohens' initiative is to begin a serious, open, civil dialogue on racial, ethnic and religious prejudice. Encouraged by the favorable response to date, Janet Langhart Cohen said: "Any discussion of race or racism inevitably stirs uncomfortable reactions. The problem is that racial prejudice is not just a thing of the past, and neither whites nor blacks are over it."
"Our goal is to begin a national conversation to deal with the truth, understand the need for accountability, and learn how we can work together to really achieve a post-racial society," added Secretary Cohen. "Janet and I are very pleased that so many American opinion leaders from across party, profession, geography and racial heritage, will be joining us for this discussion."
The conference will focus on education, law, economics, the media, and religion before concluding on the morning of July 25 with a session entitled "The Next Generation Speaks."
Those who have confirmed their participation to date include Academy Award-winning actor Louis Gossett, Jr.; best-selling authors Deepak Chopra, Richard North Patterson, Tom Allen and Tim Wise; historian-educators Lonnie Bunch (founding director of the National Museum of African American History and Culture); Ron Walters (Director of the African American Leadership Institute and Scholar Practitioner Program at the University of Maryland) and Jay Winik (author of the acclaimed "The Great Upheaval"); journalists Sally Quinn and Marjorie Valbrun; radio host and syndicated columnist Armstrong Williams; religious leaders Rabbi Avi Weiss, Rabbi Shmuel Herzfeld and Rev. Roger Hambrick; US District Court Judge Harold Kennedy; sportswriter David Zirin; and Afghan veteran and former White House Fellow Westley Moore.
The conference will also include participation by civic and social innovators from across the United States, including Judith Mowry, who heads the "Restorative Listening Project" in Portland, Ore.; Manchester, Mo., Police Chief John Connolly; Peggy McIntosh, founder and co-director of the National SEED (Seeking Educational Equity and Diversity) Project on Inclusive Curriculum; and Joshua Packwood, who recently received national attention as the first white valedictorian to graduate from the historically black, all-male Morehouse College in the school's 141-year history
Also attending will be Simeon Wright, cousin of Emmett Till, whose 1955 murder in Mississippi helped to spawn America's civil rights movement. A reading of Janet Langhart Cohen's new play, "Anne and Emmett" - an imagined conversation between Holocaust victim Anne Frank and Emmett Till - will be featured at the conference.
The conference is being sponsored by The Howard Gilman Foundation of New York, a non-profit foundation which has gained prominence for its White Oak conferences on public policy, conservation and the arts.
"We are very pleased to support Bill and Janet Cohen in bringing to fruition this outstanding initiative, which is very consistent with our foundation's efforts to promote new thinking on domestic and international issues of continuing concern," said Foundation Board Member Doug Wilson, who is serving as conference director.
The conference is open to the press. For more information and to cover the event, contact Colette Phillips Communications, 617-357-5777.
###