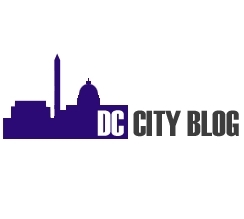 Washington, D.C. (PRWEB) July 9, 2008
Over the past several years, the DC nightlife has experienced a resurgence as a crop of new upscale clubs has popped up in new areas including the K Street corridor, Chinatown and around H Street. DC City Blog is pleased to announce our picks for the top clubs in DC. Our decisions were based on the following criteria: quality of service, decor and general ambiance.
Lima - Personally, Lima is my favorite club in DC. The venue attracts a culturally and ethnically diverse mix of folks who put some effort into their appearance (not always a guarantee in DC). It has a little bit of everything - a restaurant for pre-dinner drinks and dinner, an outdoor patio and indoor bar for socializing and relaxing and a downstairs club area with table service and a dance floor. The design is top-rate and for one of the top clubs in DC it boasts great service both inside and out.
Josephine's - Josephine's is relatively new to the K Street corridor and with it's uber-exclusive door policy and emphasis on table service it has certainly drawn a mixture of opinions. It has also attracted a pretty consistent and loyal following and is typically packed on weekend evenings. Josephine's also claims some of the more attractive and stylish partygoers (and staff) in the DC area.
Café Citron - Citron is a staple in the DC nightlife scene for several years. It is probably the least exclusive on this list but that doesn't mean least entertaining - on the contrary, Citron consistently delivers a fun and unpretentious experience.
L2 Lounge - A members-only club that has recently sprung up in Georgetown, L2 Lounge offers a more upscale and mature feel than its K Street counterparts. With top-notch music (that isn't overbearing) and a stellar design aesthetic, L2 Lounge offers a chic environment to socialize and mingle.
The Space - A lesser known venue, the Space has quickly ascended to the top of our list by offering a unique, eclectic elegance in an unassuming manner. It ranks as one of our favorite places to either start or end an evening in Washington, DC.
###