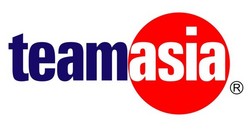 We have tapped TeamAsia once more as a partner for the CSR Conference 2008. Their assistance is crucial in making the conference a success
Manila, Philippines (PRWEB) July 10, 2008
Human resource solutions firm ExcelAsia and curtain wall design company Reemalum Philippines have engaged TeamAsia for its public and media relations services, the award-winning strategic marketing communications firm announced. The League of Corporate Foundations, meanwhile, extended its four-year relationship with TeamAsia for creative services and events management.
ExcelAsia:
ExcelAsia is a human resource solutions firm that offers recruitment, training, staffing and management consulting. Its clientele is composed primarily of business process outsourcing and contact center services providers. Its contact center training program is used widely throughout the industry in the Philippines, and is focused on English communication skills and customer service training.
Learning modules are proprietary and include accent neutralization, pronunciation, grammar, confidence building, extemporaneous speech, listening and comprehension, and call center basics.
"TeamAsia helps us get our message to our target market. We are looking forward to building our relationship further as we open new sites and expand our market," said Rita Trillo Ugarte, ExcelAsia president.
Reemalum Philippines:
Reemalum Philippines Inc. (RAP) is the strategic design business division of the United Arab Emirates-based Reem Emirates Aluminum (REA). The company provides critical curtain wall design support to its parent company in Abu Dhabi. RAP's Filipino design specialists produce shop drawings of curtain wall designs used for upscale construction projects in the UAE. These Filipino specialists, composed of highly skilled structural engineers and designers, coordinate with onsite consultants and architects in the UAE to ensure specifications are met and design planning proceeds on schedule.
"With TeamAsia's support, we hope to encourage local structural engineers and CAD designers to join our team and experience the benefits of working for a top UAE construction firm without leaving the Philippines," said Teresa M. Jacob, office manager of Reemalum Philippines.
League of Corporate Foundations:
The League of Corporate Foundations (LCF) consists of 79 operating and grant-making corporate foundations and corporations that champion corporate social responsibility (CSR) programs in the Philippines. LCF has engaged TeamAsia to assist the foundation in organizing the CSR Conference 2008, which takes place July 16-18 at the Makati Shangri-La Hotel in Makati City, Philippines.
"We have tapped TeamAsia once more as a partner for the CSR Conference 2008. Their assistance is crucial in making the conference a success," said Pacita U. Juan, LCF president.
TeamAsia offers Philippine-based and international clients an extensive range of strategic marketing communications services, including place, corporate and personal brand strategies, creative concepts, events management, and public and media relations. The firm's clients include companies from the information technology, software, Internet gaming, business process outsourcing, real estate services, training and recruitment, consumer products, and telecommunications industries.
About TeamAsia:
TeamAsia is an award-winning strategic marketing communications firm that develops place, corporate, and personal brand strategies, creative concepts, and marketing communications programs for its clients. It specializes in non-traditional communications channels, including the Web (e-Mail, blog and Podcast marketing, online brand advertising and website development, search engine marketing), contact center services, direct marketing, public relations, events, and innovative experiential and direct marketing communications collateral. For more information, visit http://www.teamasia.com.
###