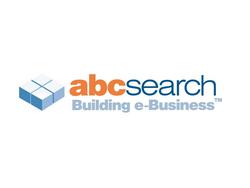 ABCSearch remains committed to providing the best quality, highest converting traffic to our customers
Sherman Oaks, Calif. (PRWEB) July 10, 2008
ABCSearch, the largest privately held PPC search engine and a world leader in online CPC advertising, today announced that it is expanding its syndication of their advertiser feed to additional territories including the United Kingdom, Canada, Germany, Australia, New Zealand, Argentina, Brazil, Mexico, India and Southeast Asia. ABCSearch will expand its traffic network to include top level domain partners, continuing the company's commitment to delivering some of the best performing traffic conversions on the Internet today. Domain partners include Skenzo, TrafficZ, Parked, LeaseThis.com, and Bodis.
ABCSearch is able to deliver high quality traffic from a wider and more diverse array of sources to the benefit of its customers. The expansion of ABCSearch's network will allow advertisers the opportunity to generate increased revenue from quality traffic strengthening ABCSearch's presence as a tier two leader.
"ABCSearch remains committed to providing the best quality, highest converting traffic to our customers," said Dan Yomtobian, CEO and President of ABCSearch. "These new partnerships will allow ABCSearch to expand its global reach and deliver the best quality traffic, ensuring publishers and advertisers get the best results and highest return on their investment."
About ABCSearch:
ABCSearch, a subsidiary of Internext Media Corp. is a world leader in online cost-per-click (CPC) advertising. With now over 5 billion searches a month through its network of targeted search engines and niche-specific directories, the company provides its advertisers with lower costs, improved results, quality traffic, and total control of targeted advertising. ABCSearch was recently certified by ClickDefense.com. To learn more about ABCSearch and its targeting capabilities, please visit http://www.abcsearch.com.
###