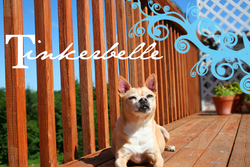 Pirates of the Caribbean: At World's End
Los Angeles, CA (PRWEB) July 10, 2008
The Animal Miracle Foundation announced today that the 4th Annual National Dog Day celebration will take place at the Calvert Marine Museum in Solomons Island, Maryland on August 23, 2008.
Known for its restoration and preservation of the historic Drum Point Lighthouse, the Calvert Marine Museum is a public, non-profit, educational, regionally oriented museum dedicated to the collection, preservation, research, and interpretation of the culture and natural history of Southern Maryland. The Calvert Marine Museum has grown to be one of the premier visitor attractions in Southern Maryland.
Founded in 2004 by celebrity animal behaviorist and author Colleen Paige, the Animal Miracle Foundation is home to a myriad of Paige's lifesaving holidays to help animals through public awareness and adoption events. National Dog Day serves to help galvanize the public to recognize not only the number of dogs that need to be rescued each year, but to also acknowledge the dogs that work selflessly each day to save lives, keep us safe and bring comfort, as well as family dogs who show unconditional love and companionship.
Over 300 National Dog Day events took place across the nation in 2007, including the main event in Malibu, California, facilitating the adoption of over 14,000 dogs across the nation. The goal for 2008 is to save 20,000 homeless dogs. Paige encourages people to donate just $5 to their local shelter or rescue, not just on National Dog Day, but any day of the year. "If just a small fraction of a city's population donated even one dollar to their local shelter or rescue organization , that could help save countless lives. Many people don't think that a dollar can help. They're concerned that it will appear rude or be embarrassing to give only one dollar. We need a collective consciousness. We need people to look at the bigger picture, the great role model they're being to others by giving, the positive cause they are generating in the world. And to just believe that others are indeed doing the same thing and then their dollar won't seem so small." said Paige.
Participants who wish to host their own events must become "affiliates" by visiting http://www.amfAmerica.org and filling out an application.
Just some of the things dog lovers will find at National Dog Day 2008 include: Adoptable Dogs, Fabulous Food, Vendor Booths, The Great American Dog Show, 2008 Animal Miracle Film Festival, Shelter Dog Parade, 2008 Great American Shelter Dog, 2008 Animal Hero Award presented to Dominic Scott Kay, Hourly Raffles, Doggie Cooling Tent, Face Painting, Children's Workshops, Police Dog Demonstrations, Agility Demonstrations, Educational Speakers, Celebrities & Interesting Personalities and the 2008 FURocious Concert featuring animal welfare conscious performances by Stop Motion Poetry and Stacy Clark.
Special Appearances include: Colleen Paige, celebrity animal behaviorist; author and founder of National Dog Day, who will be autographing her latest book "The Good Behavior Book for Dogs", Actor Dominic Scott Kay, best known for films such as "Pirates of the Caribbean: At World's End" (2007) "Charlotte's Web" (2007) - and most recently for his own film "Saving Angelo" (2007) which he directed. "Socks" the former Presidential Cat will make an appearance with Betty Currie, the former personal secretary for Bill Clinton and "Elwood" winner of the 2007 World's Ugliest Dog contest, exclusively aired by Animal Planet, will also be a pawstinguished guest.
Also at National Dog Day is "The 2008 Great American Dog Show" where dogs compete for titles such as America's Most Beautiful Dog, which can be registered for online at http://www.nationaldogday.com/dog_shows.htm
Sponsors to date include, Pet Home Magazine , FURocious Records, Tom Sadowski Photography, Maertens Fine Jewelry, Holiday Inn Select, Tiki Bar, Marine Technologies, Inc., The Interlude Kennel and Dobe.net. Proceeds from National Dog Day and its associated events go to benefit the Animal Miracle Foundation and its programs. A presenting sponsor for this year's event has yet to be chosen. Companies may submit their bid proposal until August 1st.
Vendor spaces are available until August 10th. Please contact Sandra Thurman at 877-205-0871 for sponsorship kits and vendor information or visit http://www.NationalDogDay.com
The Animal Miracle Foundation is a private, nonprofit, charitable foundation. AMF's tenet is to improve the lives of animals through public awareness platforms, assisting rescue organizations through grant giving, caring for the planet and its eco systems by helping to plant trees and educate the public about eco friendly living and providing compassion education to children.
Contact:
Sandra Thurman
Events & PR
Animal Miracle Foundation
877-205-0871
http://www.amfAmerica.org
http://www.NationalDogDay.com
###