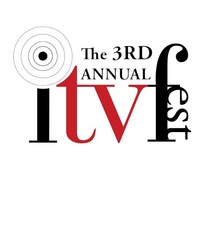 ITVFest stands proud as a bastion of true independent production. New voices in television are recognizing ITVFest as a genuine place to get noticed, get discovered and jump start their television and internet video careers
Los Angeles, CA (PRWEB) July 11, 2008
The independent television movement is taking Hollywood by storm with celebrities jumping on board. James Cromwell stars and Executive Produces Hitfactor; John Leguizamo and Nick Cannon both lend their talents to the hip-hop theater documentary Something Out of Nothing and Jodie Sweetin stars in the dark comedy about suicide, Small Bits of Happiness. Even Jason Priestly, Emily Procter (CSI Miami), and French Stewart show off their independent wares as part of this year's Indy television fare.
In addition to ITVFest's Independent Pilot and Web series Competition, the festival also offers a variety of panels and discussions with iconic talents such as Marshall Herskovitz, Bob Odenkirk, Mike Scully (The Simpsons), Dan Sterling (Sarah Silverman Program) and Phil Lord & Chris Miller (How I Met Your Mother). Reps from New Wave Entertainment, Brillstein-Grey, ABC, Sci Fi and others will also be on hand.
The Third Annual ITVFest serves as a platform for prospective writers, producers, directors and actors to display their talents in front of some of the industry's top executives. Those executives and some of the most respected and influential figures in television make-up ITVFest's Executive board.
Last year's festival saw major success for several entrants. Networks such as NBC, Starz and HBO have expressed serious interest in ITVFest talent and internet video distributors such as Sony Digital and Ziddio.com have hired ITVFest talent for their original and innovative content.
"ITVFest stands proud as a bastion of true independent production. New voices in television are recognizing ITVFest as a genuine place to get noticed, get discovered and jump start their television and internet video careers," said Executive Director AJ Tesler.
About ITVFest
ITVFest is a non-profit organization with the mission of providing opportunities to people with television industry aspirations. ITVFest receives pilot submissions from around the world in comedy, drama, alternative (reality, game show, talk show, etc) documentary, web series and out-of-competition categories. By screening the official selections to a live audience, which includes ITVFest's executive, advisory board and extensive network contacts, ITVFest provides a bridge to the inner workings of the television industry.
Tickets and passes for the pilots, in addition to panels on topics such as pitching, comedy writing, dramatic writing, casting, representation, short form distribution, and others are now available online at http://www.itvfest.org.
The festival will take place August 1-7 at Laemmle's Sunset 5 at 8000 Sunset Blvd., Los Angeles, CA.
###