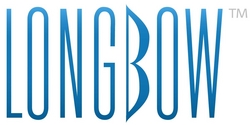 and particularly to the Campaign capability, where target lists are combined into marketing campaigns.
Portsmouth, NH (Vocus) July 11, 2008
Predictive marketing experts Loyalty Builders today announced a new version of Longbow, its Web based direct marketing system. Based on Loyalty Builders' proprietary use of powerful Mathematical Marketing techniques, Longbow has four main sections—Target (where users build lists of customers to target), Test (a patent-pending expert system for multivariate testing, Report (with a wide range of tables and charts describing the state of the business) and Campaign (where target lists are combined into marketing campaigns).
"We're excited to launch Longbow 1.5. This significant new version includes enhancements throughout the system, "said CEO Mark Klein, "and particularly to the Campaign capability, where target lists are combined into marketing campaigns."
The version 1.5 Campaign Builder supports the assignment of codes to track campaigns, so customer purchases can be traced back to the campaign that generated the sale. In addition, multiple target lists can be aggregated into multi-touch campaigns. These target lists could be ones that were previously built, or users can now generate a new target list right from the Campaign section itself. The new At-A-Glance summary shows the number of customers in the campaign, the expected revenue from the campaign, and the starting and ending dates.
The new Campaign Summary tracks the results of all campaigns, showing the predicted and actual revenue and response rates. This reporting is a crucial tool for marketers to measure the effectiveness of their efforts, an important element of mathematical marketing. Drilling down on any campaign reveals the target list segments that comprise the campaign, including how each campaign segment was delivered (email, print, telesales), the number of customers, the duration, as well as the revenue and response rate data.
Other notable features in the new release include the Customer Report Card in the Reports section and automatic generation of control groups when building a target list. The Customer Report Card is multi-page, high level view of the company being analyzed, summarizing the revenue at risk from potential defectors, up-sell and cross-sell opportunities, and several behavior maps depicting various views of the customer population. The new control groups feature, which creates groups in five percent increments, further emphasizes Loyalty Builders' belief in and support for testing.
About Mathematical Marketing
Mathematical Marketing is the process of marketing to existing customers based on a scientific understanding of how past customer behavior predicts future purchases. Key elements of the process include behavioral tracking, predictive analytics, behavioral targeting, testing, what-if analysis and results measurement.
New developments that powerfully enable MM include software as a service delivery, visual math, faster algorithms and new test design methodology. Now that marketers have access to this toolset, the challenge is to apply the techniques and use the tools to create the most effective marketing campaigns.
About Longbow
Longbow is a web-based direct marketing system that quickly and easily predicts the future buying behaviors of existing customers. Harnessing powerful predictive analytics, it allows a marketer to manage a full range of direct marketing tasks without IT assistance.
About Loyalty Builders
Loyalty Builders was founded in 1999 to bring new levels of precision to the science of customer behavior and its application in direct marketing. Loyalty Builders' advanced mathematics allows clients to predict behavior by individual customer. Using predictive analytics, clients can pinpoint which individual customers will buy next, what products or services they will buy, and when they will buy it. The result is increased accuracy for cross-sell and up-sell campaigns, and the ability to build early warning systems to spot potential defectors. Clients come from a variety of industries including retail, distribution, health services, financial services, transportation, technology and manufacturing and range from small business to enterprise.
For more information please visit http://www.longbowdirectmarketing.com.
###