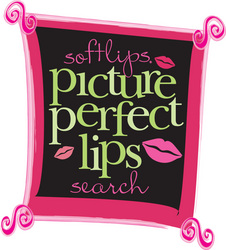 The Softlips® lip model search is a widely popular and fun competition, as women everywhere vie for this feature title
Orchard Park, NY (PRWEB) July 14, 2008
If you've been told you have great lips, don't "kiss off" the compliment. Instead, put your lips to work and enter the Softlips® Picture Perfect Lips national search, sponsored for the third year in a row by the popular Softlips® lip conditioning products. The 2008 winner will receive a cash prize of $2,500, the possibility to become a professional lip model and the prestige of having the prettiest pucker in America, which will be posted online for all to see at http://www.softlips.com.
"The Softlips® lip model search is a widely popular and fun competition, as women everywhere vie for this feature title," says Jennifer Hamberger, the Softlips® brand manager at The Mentholatum Company. "We believe that well-cared for lips are a woman's best asset."
Over the past two years that the contest has run, more than 6,000 women of all ages have entered from all parts of the country. The two previous grand prize winners, Mireya Ramos, 18, of El Paso, TX, and Ashton Shane, 22, of Los Angeles, CA, represented the well-cared for, beautiful lips the judges were looking for.
The Softlips® Picture Perfect Lips search is open to legal female U.S. residents, age 13 or older, and entrants will be judged by a panel of expert judges, including Danielle Korwin, president of the Parts Models modeling agency in New York City, the only modeling firm in the U.S. that specializes in parts models only - lips, eyes, hands, feet, etc.
So, what makes lips picture perfect?
"The main things we look for when we're scouting lip models are the lips' shape, the symmetry between the top and bottom lip, the degree of fullness, the natural color of the lips and the texture," says Korwin.
According to Korwin, the shape of the lips should include a defined "bow" on the top lip, but no sharp angles; neither the top nor bottom lip should be much larger or smaller than the other; and lips should be full, but not overly exaggerated or "bee-stung." (only ladies with natural lips versus those with collagen augmentation need apply). Lips should also have a natural color along with a smooth, healthy texture with no flaking, cracks or chapping.
The grand prize winner will receive a $2,500 cash prize, a one-year supply of Softlips® products and be nationally recognized as the woman with the perfect pucker. Ten runners-up will be awarded a year's supply of Softlips® products, including the new, USDA Certified Organic Softlips® PURE line, Softlips® Tints in rose, bronze and pearl, and the traditional Softlips® lip conditioning balms in Strawberry, Vanilla, Cherry and Raspberry with Green Tea Extract.
For a full set of rules and photo guidelines, as well as an official entry form, visit http://www.softlips.com. Contest entries will be accepted online (with digital image) or via U.S. mail at: Softlips® Picture Perfect Lips Search, P.O. Box 675, Mount Kisco, NY 10549, starting now, through December 31, 2008. Winners will be announced and prizes awarded in January 2009.
Softlips® is a trusted name in lip health and has been a product of choice among women, 13-plus, for more than a decade. For more information and lip conditioning tips, visit http://www.softlips.com.
###