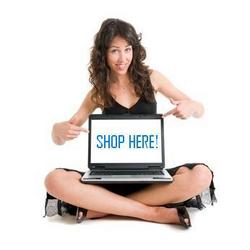 [t]he biggest U.S. advertisers, which have long supported television, radio and print, have not fully embraced the Web.
Austin, TX (PRWEB) July 12, 2008 -
How about a round of applause? Global Internet advertising is anticipated to grow 26.7% in 2008, according to the latest forecast by Zenith Optimedia, a leading global media service agency that has released quarterly advertising expenditure forecasts. The report which was published this June extols the growth the Internet ad market, which is on the verge of breaking the 10% share barrier in 2008, a year early, exceeding expectations.
This growth is attributed in part to the fact that "Western advertisers are shifting even more of their budgets online, where the returns on their investment are obvious, and easy to quantify and fine tune."
But can it be true? Does the future of Internet advertising look that bright? Not so, according to the article "Advertisers slow to embrace online spending" by the Washington Post's Peter Whoriskey, who describes "the grim economic reality," that "[t]he biggest U.S. advertisers, which have long supported television, radio and print, have not fully embraced the Web." The article goes on to list disappointing figures. Advertising giant Proctor and Gamble, for example, spent less than 2% of its ad budget on the Internet in 2007, according to a recent ranking by Advertising Age.
In the face of negative information regarding online ad spending, many are bound to wonder if forecasters have jumped the gun in exalting the growth of a relatively new ad medium when the big advertisers "haven't shown up yet, at least not in force," as Whoriskey notes.
But if big advertisers haven't shown up in force online, a basketful of popular brands have. Just ask iContact, a leading email marketing company, who boasts clients such as market leaders AT&T, Vonage, Symantec, International Paper, ReMax, Centex Homes and Viacom, as well as a host of small business owners.
It is perhaps there, in the realm of email marketing and online display ads, that the techniques of the traditional method of print advertising are utilized most often. Like a magazine or newspaper ad, an email ad can only appeal to the viewer who opts-in in the first place; i.e. a person must buy a magazine or newspaper before he or she can view the ads. A person must likewise choose to read the email message or subscribe to the sender's messages (often by using interest-specific check boxes like "Travel," "Shopping," "Restaurants" or "Sports") for the ad to be effective; hence, targeted or demographic-specific email ads were created.
Demographic-specific online ads, as well as demographically targeted email lists, are only one part of the solution to the obstacle that has apparently scared away large advertisers in the past. Says Whoriskey, "Penry Price, Google's vice president of North American advertising sales, noted that although it is relatively easy to do demographic targeting in other media, it is more difficult to get precise information about online audiences for a given Web site."
But those advertisers who have used email marketing software, which can accurately track returns on investment (ROI), target specific demographics and optimize online ad space, or any other Internet advertising medium, may have little faith in the criticisms of Price and other large advertising corporations. Indeed, the successes of these early online advertisers might have provided reason for Zenith Optimedia to conclude in their June report that "Internet ads are cheap, easy to target and customise for particular audiences."
As is often the case with any industry, utilizing the Internet to its full potential is a process--historically, one that has been more rapidly embraced by newer, smaller companies who have nothing to lose and everything to gain by moving online.
And now, it may no longer be a question of whether larger corporations will follow suit, but rather, when.
For additional information regarding online advertising, visit Email-Marketing-Options.com.
Zilker Ventures, LLC is a web publisher that consolidates information and reviews various business and financial products.
Contact:
Jennifer Silva
Zilker Ventures, LLC
(512) 448-9031
###