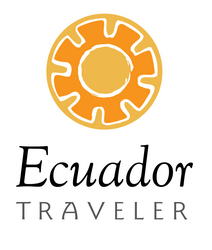 Quito, Ecuador (PRWEB) July 14, 2008
From the friendliness of the natives to the warmth of blended Indian/Spanish culture, Ecuador and the Galapagos Islands beckon with a variety of options for every traveler. True Colors Travel has built the newest website to offer the world all of the options of nature and travel at http://www.ecuadortraveler.com. Enjoying the unique Gold Traveler Experience guarantees you the premier visit of a lifetime. Nothing is spared in services and opportunity to give you that one true adventure---the lore and legend stories passed from family member to family member in generations.
During the last few years TrueColors Travel developed exclusive special interest journeys and events in Ecuador such as Photography Workshops, Culinary Adventures, special Introduction tours to Mountaineering, Environmental conservation expeditions in the Rainforest or in the Andes and an extraordinary participation of an authentic Andean Rodeo for expert riders.
TrueColors Travel journeys and events are not for everybody, they are made for a very special client who seeks realizing a dream and experience the trip of the lifetime.
About the Company: True Colors Travel Cia, Ltda, is considered by many to be the premier tour group in Western South America. Based in Quito, Ecuador, True Colors operates several websites and maintains a base of operations with a full complement of guides, tour guides, and travel professionals. Call them directly in Quito at (593-2)2955-939, 2955-345, or visit their website at http://www.ecuadortraveler.com.
You may contact True Colors Travel at 877-829-9006, toll-free from the USA, for pricing, availability and departure dates.
###