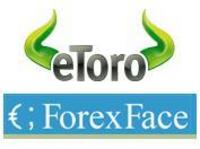 New York (PRWEB) July 14, 2008
The forex industry is rapidly evolving and generating a lot of interest among individuals who do not necessary have a background in the financial world. Although many vendors have recognized the vast untapped potential, the typical forex trading platform has remained by and large unsuitable for the newcomer, in some cases requiring no less than a forex course to decipher. Not good news for the enthusiastic novice trader.
Enter eToro, a market leading forex trading community. eToro has developed a new breed of forex trading platform. Out goes the old interface, stuffed with totally bewildering information, and in comes a highly intuitive forex trading platform that offers new traders the choice between features that enable them to practice forex, or to enter real-time trading.
The eToro forex trading platform also has a chat application that enables traders to converse privately or publicly - very useful for getting help during real-time trading. In addition, eToro is offering some of the lowest spreads (the difference between bids and offer prices) with as low as 2 pips on most currency pairs.
eToro has recently joined forces with ForexFace, a new forex trading education website. The Forex Face website features tools, information, and articles, all created for the purpose of helping newcomers and experienced traders alike to learn forex trading. ForexFace is currently offering a free forex course (eBook) to traders that sign up on the website. Together, ForexFace and eToro are offering a powerful set of tools and resources that are helping enthusiastic forex traders to gain a strong foothold in the forex market.
About ForexFace
A new, comprehensive, and independent forex trading education website, ForexFace features forex trading tools, information, and forex articles all written by expert traders. ForexFace articles cover subjects such as forex basics, trader psychology, day trading, and trading system development. As such, the ForexFace resources cater for a wide range of forex trading skill levels - from novice through to advanced.
About eToro
With an international customer base of experienced and novice traders, eToro is the largest online forex trading community. The eToro website features an original and intuitive forex trading platform, with games that simulate forex trading. There are also practice forex sessions, a chat application, and additional features that make real time trading highly accessible to the newcomer. Traders can open an eToro account with as little as $150.00. For more information, visit http://www.ForexFace.com.
###