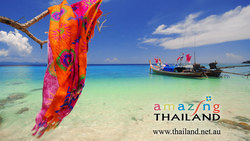 This is a great move by the management of the shopping centre to help drive traffic to the local community and increase demand in our mall
Sydney, Australia (PRWEB) July 14, 2008
Monday 7-July 2008 marked the official launch of the Advertixx method of digital advertising at the Big Bear Shopping Centre. The tenants at Big Bear can now create, schedule and monitor the results of their own advertisements on the digital network through an easy to use on-line application.
"This is a great move by the management of the shopping centre to help drive traffic to the local community and increase demand in our mall," said Mary, owner of Harmony Body & Soul Clinic.
Advertixx Pty Ltd was engaged by mall management to increase its tenants' opportunity to advertise. Management is confident that the advertising will assist in driving more demand to their tenants' businesses and the local community.
Luc Gernay, Director of Advertixx says, "Our product is really simple. We developed a system that gives control of marketing back to the advertiser. Through the creation of easy-to-use marketing templates, the advertiser no longer has to rely on a middle-man to create or schedule advertisements. The advertiser knows their product or service better than anyone else. We pride ourselves on helping retailers and advertisers help themselves".
Advertixx has also brought on board esteemed brands such as KENZO and the Tourism Authority of Thailand, who are running competitions on the advertising screen at the Big Bear Shopping Centre. Viewers may enter the competitions by following the instructions provided on the screen.
Advertixx has been offering local retailers and advertisers free advertising at Big Bear. For more information on this offer, please contact Luc Gernay.
About Advertixx Pty Ltd:
Advertixx Pty Ltd is an innovative advertising business. The company provides a unique approach to affordable advertising for small, medium and large businesses. Advertixx aims to provide a service that empowers businesses to advertise through a multitude of different media (visual screens, interactive touch-screens or windows, SMS, bluetooth and/or other emerging technologies) without the hassle of going through third parties. The Advertixx system not only reduces costs and advertising delays, but offers unprecedented control over advertising and media schedules by providing real-time statistics.
Advertixx and the Advertixx logo are registered trademarks of Advertixx Pty Ltd. Patent Pending 2008902749.
Contact:
Luc Gernay - Director
Advertixx Pty Ltd
+61 405 733 186
http://www.advertixx.com
###