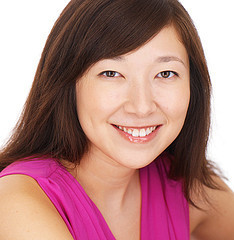 In the securities industry, minorities make up about 22% of the workforce but are clustered in the lower ranks
New York, NY (PRWEB) July 15, 2008
Companies that are good at hiring people of color should think about how they're going to keep those diverse employees, says Carmen Van Kerckhove, who was recently featured in Crain's New York Business's special section on diversity in the workplace.
"Organizations have become better at recruiting people of color, but many are still doing a terrible job of when it comes to employee retention for diverse employees," says Van Kerckhove, president of New Demographic (http://www.newdemographic.com), a consulting firm that specializes in diversity in the workplace.
According to Crain's, New York is one of the most ethnically diverse cities in the country, yet many companies here are still doing a poor job when it comes to diversity in the workplace and employee retention. From the article (1):

"In a city that is 25% black, only 2.5% of employees making over $100,000 at the 16 [advertising] agencies examined are black"
"In the securities industry, minorities make up about 22% of the workforce but are clustered in the lower ranks"
"A third of law firms in New York don't have any black or Hispanic partners"
"Many professionals of color are fed up with slammed doors and broken promises, and are choosing to leave corporate America altogether," says Van Kerckhove.
If you want to increase your diverse employee retention rate, what should you do? Van Kerckhove offers the following suggestions:
TIP 1: Make conversations about diversity in the workplace relaxed and frequent
Most companies never talk about race -- except at their once-a-year annual diversity training. As a result, that discussion ends up being awkward, uncomfortable, and ultimately counter-productive.
"It causes that same queasy sensation you felt as a kid when your parents announced solemnly that it was time to talk about the birds and the bees," jokes Van Kerckhove. "Employees cringe inwardly because they dread what's coming."
Van Kerckhove recommends that organizations make diversity a part of the company culture by having bimonthly or quarterly events at which diversity in the workplace plays a role. For more ideas on how to incorporate diversity at your meetings, see Need More Diversity at Your Meeting? Avoid These Three Common Mistakes.
TIP 2: Help employees of color find mentors
Receiving guidance from knowledgeable mentors is crucial to career advancement. Establish a formal mentoring program and incentivize employees of color to join by making participation a factor in their annual performance reviews.
"Just don't get too matchy-matchy when it comes to race," advises Van Kerckhove. "Yes, it's helpful for employees to receive frank advice from other people of color at the firm, but it's also valuable for them to form relationships outside of their ethnic groups. You don't want to inadvertently create a diversity ghetto within the mentoring program."
TIP 3: Make sure diverse employees receive accurate performance evaluations
Professionals need a clear understanding of their own strengths and weaknesses if they want to take their careers to the next level. But employees of color are often given vague performance evaluations that give no indication of what they need to work on. Next thing they know, they've been passed over for a promotion for no apparent reason.
"Many managers may not admit this, but they're reluctant to be critical of diverse employees because they fear being labeled as racist," says Van Kerckhove. "They don't realize that withholding constructive criticism is one of the worst things they can do when it comes to employee retention, as it's a surefire way to impede career growth and push people out the door."
Join New Demographic's mailing list to receive a free 5-part e-course titled The 5 New Rules of Race in the Workplace: What Every Professional Needs to Know -- And Doesn't. Do you express outrage when your coworker cracks a racist joke? Do you hang onto every word spoken during your company's annual diversity training session? Do you proudly proclaim that you're colorblind and "just don't notice race?" Surprisingly, the answer to all three questions should be no -- if you want to thrive in today's increasingly diverse world. The counter-intuitive recommendations that Carmen Van Kerckhove makes in this 5-part e-course will make you question all your assumptions about race in the workplace.
Carmen Van Kerckhove is co-founder and president of New Demographic, a consulting firm that helps people learn about race and racism without having to endure the misery of diversity training. She publishes Racialicious, an award-winning, influential blog about race and pop culture. Carmen is a regular commentator on NPR and writes for CNN.com's Anderson Cooper 360 blog and the Society of Human Resource Management (SHRM). Her perspectives on race and racism have been featured in Newsweek, USA Today, The New York Times, MSNBC, and Al-Jazeera English. She hosts the podcast Addicted to Race and blogs at Anti-Racist Parent and Race in the Workplace.
(1) The article is titled "After decades, little progress" and was published in Crain's New York Business on June 30, 2008
###