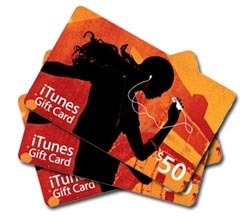 Key West, FL (PRWEB) July 14, 2008
Trusted Tours and Attractions, an industry leader in the discount travel industry, has announced an online contest that will reward one of its newsletter subscribers or contest bloggers with a $150 iTunes gift card.
To be eligible for entry into the contest, participants must either subscribe to Trusted Tours discount vacation ideas newsletter that delivers monthly insights and special offers for travel destinations, or blog about the contest on their blog and link to the newsletter. Entries for the contest close on July 31, 2008.
"Summer travel is a wonderful tradition and everyone wants to spend wisely this year. More research is going into travel purchases than ever before and our bloggers play an important role in this, which is why we are offering them double the chance at winning when they blog about the most interesting summer trip they have taken," said John Stavely, Director of Historic Entertainment at Trusted Tours.
Bloggers can double their chance of winning by mentioning the Trusted Tours Newsletter page in their post about a memorable summer travel experience. To instantly qualify, once the blog has been posted and the blogger has subscribed to the newsletter, an email with the link to their post should be sent to jstavely @ trustedtours.com.
"Trusted Tours.com is a great way to research, select and pre-purchase a wide variety of vacation activities that have been reviewed for quality. We also encourage our customers to review their own experiences and let us know how they liked them. This guarantees a better value for your travel dollar," said Stavely.
Trusted Tours.com offers customers easy and safe online ticketing for a variety of sightseeing tours, attractions and museums from a Chicago City Pass to trolley tours of Savannah, Georgia. Their monthly newsletter showcases insider travel knowledge gained only through first-hand experience and typically focuses on a specific destination each month like things to do in New York City or San Diego. In addition to the newsletter, the Trusted Tours Travel Guide blog offers fun and informative travel adventures, photos and advice.
About Trusted Tours & Attractions:
Trusted Tours & Attractions (http://www.trustedtours.com) provides easy and safe online ticketing for numerous sightseeing tours, attractions and museums. TrustedTours.com is a division of Historic Tours of America, a leader in the family and heritage tourism industry for over 25 years that owns and operates a variety of sightseeing tours, museums and attractions in six different U.S. cities.
###