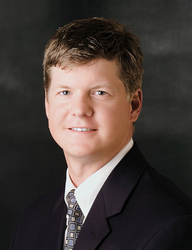 Businesses are realizing and acting upon the strategic importance of proper IT asset disposition
Peabody, MA (PRWEB) July 15, 2008
Converge, a premier global supply chain partner for technology-driven companies, today announces that the volume of computer and electronic business equipment being handled by its global IT Asset Disposition business unit is expected to double in 2008.
According to Chris Adam, Converge's director of IT Asset Disposition services, Converge processed 70 million tons of e-waste in 2007 and is well on its way to doubling the entire tonnage for 2008.
"Businesses are realizing and acting upon the strategic importance of proper IT asset disposition," says Adam. "Strategically, this marketplace is definitely at a tipping point. It is fast becoming standard operating procedure for corporations to factor ITAD into the initial purchase decision of data center equipment, servers, desktop PCs, laptops and even cell phones. It's a huge cost-of-ownership issue. Phasing out thousands of computers can be very costly to an organization if done incorrectly."
IT asset disposition is a relatively new market, and it is experiencing skyrocketing demand as companies of all sizes embrace "green" strategies and confront the vortex of legal and regulatory issues of proper e-waste disposal.
Converge started its ITAD business in 2005 and has rapidly become the leader in end-to-end disposition and remarketing services for electronic business equipment.
"One of the real surprises is the hidden financial value of phased-out computer gear," says Adam. "We have clients, very large corporations, that can totally fund their IT asset disposition plan with money they get back from computer parts and systems that they thought were obsolete and held no value."
About Converge
Converge is a global supply chain partner for technology-driven companies. The company's three business units are dedicated to just-in-time distribution of electronic components, comprehensive asset-recovery services and secure IT asset disposition (ITAD).
Converge's ITAD business unit provides secure, compliant, end-of-life IT asset disposition services, including data erasure and disposal, recycling and remarketing of systems and components, to enterprise clients. Founded in 1980, Converge is headquartered in Peabody, Mass., and has offices in Austin, Texas; Columbus, Ohio; Irvine, Calif.; Singapore; and Amsterdam, along with support centers throughout Europe, Asia and the Americas. For more information about Converge, visit http://www.converge.com.
###