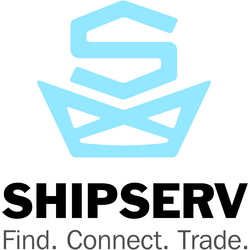 But it's encouraging to see many so companies moving to e-commerce and doing more with less - and doing it better.
London, UK (PRWEB) July 15, 2008
ShipServ, the leading maritime e-marketplace, today announced the results of an industry survey into purchasing best practice in the maritime industry.
The report, "Managing Profitability in Shipping: The role of the new purchasing department" was undertaken by AEBCommunications, an independent research consultancy, and involved in-depth interviews with nearly 20 senior purchasing executives from the Americas, Europe and Asia.
The e-commerce journey
The study looked at the goals of purchasing and the challenges facing buyers both internally and externally. Many respondents described the state of the typical purchasing department as "chaos". Processes are largely manual and paper-based, resulting in poor visibility, inefficient and inconsistent procedures, with little or no management of supplier performance.
But those that are able to lift themselves out of this chaos are putting in a strong foundation for the future. Today many leading shipping companies are taking advantage of e-commerce technologies to help them save time and money, generate valuable business data and free up buyers' time to enable them to build lasting value across the supply chain.
"Companies not already on this journey risk being left behind as they continue to struggle with the daily chaos of manual processes and the related lack of control and visibility," commented Beth Barling, Principal Analyst, AEB. "It is clear that those that have moved to e-commerce never look back as they realize the significant benefits on offer."
Beyond this, pioneers are already taking purchasing excellence to higher levels and are addressing the need to integrate the role of purchasing further into the physical and financial supply chain. By doing so they are operating more efficiently and flexibly, enabling them to respond more effectively to challenges in the global market and take advantage of revenue and profit maximization opportunities.
"The shipping industry as a whole has a long way to go to address the chaos in its purchasing function," said Paul Ostergaard, Founder & CEO, ShipServ. "But it's encouraging to see many so companies moving to e-commerce and doing more with less - and doing it better."
To obtain a copy of the "Managing Profitability in Shipping: the role of the new purchasing department" visit the Download Site
For more information on ShipServ contact John Watton on +44 20 3051 0257, email jwatton@shipserv.com.
About ShipServ
ShipServ is the leading maritime e-marketplace, helping buyers and sellers to find each other easily, connect cost effectively and trade efficiently. Whether a Supplier wants to attract new customers, a Buyer needs to source new Suppliers or existing purchasing relationships require internet-enabling, ShipServ is unique in helping businesses of all sizes in the areas of web based Commerce, Search and Advertising. Today over 120 buying organisations, 4,000 vessels and 8,000 suppliers are on track to conduct $1bn in trade per annum and rely on ShipServ to transform the way they do business. For more information visit ShipServ.
About AEBCommunications
AEBCommunications is an independent research consultancy, providing compelling research and analysis to vendors of enterprise software and services. AEB was founded in 2006 by Beth Barling, previously lead analyst at AMR Research and Ovum, with the aim of helping vendors position and communicate their value propositions to customers based on a thorough analysis of current and future market needs. To find out more about AEB's services please visit AEBCommunications.
Copyright © 2008 ShipServ Limited. All other trademarks are property of their respective owners.
###