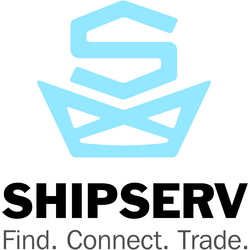 2008 has truly been extraordinary in terms of market success
London, UK (PRWEB) July 16, 2008
ShipServ, the leading maritime e-marketplace, today announced significant growth figures for the first half of 2008.
Trading Volumes
ShipServ TradeNet, the world's most popular maritime e-commerce trading platform, saw significant growth in trading volumes during the first half of 2008. The number of buyers, the number of suppliers and the number of ships managed on TradeNet all grew by 33%. Furthermore, TradeNet is well on track to hit 3.5m transactions with a Gross Merchandise Value (i.e. the total monetary value of all purchases) of over $1bn by the end of 2008.
The company also saw considerable increase in usage of ShipServ Pages, the world's leading on-line maritime suppliers directory. Today over 7,500 visitors a week use Pages to help them find new suppliers in over 6,500 ports around the world. In fact, a supplier's details is being reviewed by a buyer every 20 seconds on Pages. This sourcing activity is estimated to be worth in the region of $400m per annum for the suppliers listed on the directory, making Pages one of the 'places to be' for maritime suppliers looking to attract new customers. In May 2008 Pages also hit the milestone of 20,000 supplier listings in the directory.
New Customer Growth
This growth in activity has been fuelled by significant customer signings. Over 120 owners/managers managing close to 4,000 Ships are now trading on TradeNet, connecting to over 8,000 suppliers. The number of TradeNet users has also grown, to more than 30,000 users in 90 countries
On the buyer side, new customers of note included Companhia de Navegacao Norsul (Brazil), Crowley (US), DSD Shipping (Norway), Great Lakes Dredge and Dock (US), Great Offshore (India), Ishima (Singapore), International Tanker Management (Dubai), JQC Shipping (Singapore), Malaysia International Shipping Corporation Berhad (Malaysia), Prisco Tankers (Singapore), Southern Shipmanagement Ltd. (Chile) and Suisse-Atlantique Société de Navigation Maritime S.A. (Switzerland).
On the supplier side, major new agreements were signed with Atlas Incinerators (Denmark), Bosung (Korea), Furuno (Denmark), and Viking (Denmark).
In addition a significant number of companies signed at the end of 2007 went fully live with their ShipServ implementations. These included Alaska Tankers (US), E.R. Schiffahrt (Germany), International Shipping Partners (US), Seabourn Cruises (US) and Sealion Shipping (UK).
"2008 has truly been extraordinary in terms of market success", commented Paul Ostergaard, CEO & Founder, ShipServ. "On the trading side, it's incredibly exciting to see so many new customers represented on TradeNet. And on the sourcing side, Pages represents a previously untapped opportunity for buyers and sellers to find each other easily."
Solution Innovation
ShipServ has been setting the standard for maritime ecommerce and continues to raise the bar through its focus on innovation. Over the past twelve months, the company has released major updates to both TradeNet and Pages. Regardless of where companies are on the path to ship supplies management, ShipServ can provide them with a robust and flexible range of solutions they can leverage to improve their profits, reduce risk and gain market advantage.
Partner eco-system
The company announced an agreement with Tero Marine to integrate their maintenance system, TM Master, with TradeNet. This adds to the existing adaptors available to the likes of Spectec AMOS, ShipNet, BASS, ABS-NS, Logimatic ePos, Consultas, CL-Sea and others.
For more information on ShipServ contact John Watton on +44 20 3051 0257, email jwatton @ shipserv.com.
About ShipServ
ShipServ is the leading maritime e-marketplace, helping buyers and sellers to find each other easily, connect cost effectively and trade efficiently. Whether a Supplier wants to attract new customers, a Buyer needs to source new Suppliers or existing purchasing relationships require internet-enabling, ShipServ is unique in helping businesses of all sizes in the areas of web based Commerce, Search and Advertising. Today over 120 buying organisations, 4,000 vessels and 8,000 suppliers are on track to conduct $1bn in trade per annum and rely on ShipServ to transform the way they do business. For more information visit ShipServ,
Copyright © 2008 ShipServ Limited. All other trademarks are property of their respective owners.
###