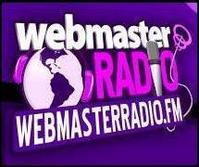 Katie's show always focuses on breakaway brands and brand makers
Fort Lauderdale, FL (PRWEB) July 16, 2008
WebmasterRadio.FM, the premier free, 24/7 Internet business radio network focused on the B2B marketplace is pleased to announce an interview with Ajaz Ahmed, chairman and co-founder of AKQA, on The Hook with Katie Kempner, premiering Tuesday, July 15th and July 22nd at 2:00 pm EST.
"Katie's show always focuses on breakaway brands and brand makers," says WebmasterRadio.FM Vice President of Marketing Brandy Shapiro-Babin. "With Katie's ability to bring out the best in people, this is a two-parter that will give insight to the marketplace and the mind of the man who is holding the gauntlet for one of the leading digital agencies of the world."
With AKQA, Mr. Ahmed works with clients to develop new product ideas, identify trends, insights and opportunities. He has also been a recipient of the Advertising Age and Forbes Media Innovator of the Year Award.
Mr. Ahmed will discuss what the future holds for AKQA, break down his leadership strategy, plus the opportunities of working with incredible clients and brands.
The Hook with Katie Kempner airs Tuesdays at 2:00 pm EST. All WebmasterRadio.FM programs are available in podcast, mobilecast and archived format at http://www.WebmasterRadio.FM.
About Katie Kempner
Katie Kempner is the VP/Director of Agency Communications at Crispin Porter + Bogusky, named the world's most awarded agency in 2004. Since joining CP+B in 1996 as the agency's first public relations director, their work has gained recognition in both the national and international press, and the agency has been featured in numerous top publications. CP+B has the unprecedented distinction of winning the Grand Prix at the Cannes International Advertising festival in three separate categories, Media, Cyber and the coveted Film category. CP+B was recently named "Agency of the Year" by Creativity Magazine for the fourth time, the agency's second consecutive win. Based in Miami, CP+B's clients include Volkswagen, Google, Coca Cola, Virgin Atlantic Airways, the Gap and Method.
About WebmasterRadio.FM WebmasterRadio.FM lifts the "veiled curtain" of the Internet, bringing the business community together through an interactive radio network. Its listeners are a global group, comprised of everyone from corporate executives and decision makers to small and mid-sized businesses and individual entrepreneurs. WebmasterRadio.FM's stellar line-up of radio programming includes "CoverStory" with Joe Beaulaurier of PRWeb, WebmasterRadio.FM's official newswire; "The Hook with Katie Kempner" with Katie Kempner, vice president of Crispin Porter + Bogusky; "The Daily SearchCast" featuring search authority Danny Sullivan of SearchEngineLand.com; and more. To tune into WebmasterRadio.FM's live content or check out the show lineup, please visit http://www.WebmasterRadio.FM.
Media Contact: Brandy Shapiro-Babin 954-309-5578
###