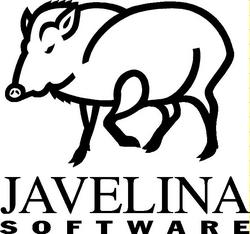 One of the major design goals for ViperGuard was to simplify the installation and management of an otherwise very complicated system.
Edgewater, MD (PRWEB) July 15, 2008
Javelina Software, LLC, today announced the addition of ViperGuard to their line of Active Directory tools for network administrators. This latest tool directly addresses the number one help desk ticket: password resets. By empowering users through self-service, ViperGuard eliminates costly help desk tickets while maximizing security and improving efficiency.
The ViperGuard system allows end users to unlock their own accounts and reset their own passwords by simply answering a few previously configured questions. When an end user forgets their password, they simply click on a button on their logon screen and are instantly linked to the ViperGuard Reset Password web site. The web site steps them through the process of authentication by asking them a few questions and allowing them to select a new password for their account. The web site in turn connects to a secure back end service, which performs all the required authenticating, account unlocking, password resetting, auditing, and emailing.
From the outset of development, ViperGuard's focus has been on ease of use for administrators as well as end-users. David Ritchie, President of Javelina Software states, "One of the major design goals for ViperGuard was to simplify the installation and management of an otherwise very complicated system." To that end, several new concepts and technologies were developed to simplify the entire ViperGuard system. From the simple yet powerful Single Point Install to the automated Enrollment Reminder Application, ViperGuard boasts numerous innovations to make the user's life simpler.
Of course, Javelina Software hasn't forgotten all the other administrative needs. For example, ViperGuard has in-depth event logging with an extremely customizable audit viewer to satisfy the most thorough of security audits. Also related to security, administrators have the ability to lockout system abusers by IP addresses, account name or both. Other features include a built in e-mail engine to support sending enrollment reminders as well as warning administrators of key events like failed password resets. Of course, there are numerous reports available too, such as Enrolled Users and Un-enrolled Users and Password Resets. And last but not least, Javelina Software has also included customized logon prompts for all the latest Windows platforms including Windows Vista.
Pricing and Availability:
ViperGuard v1.0 is available now and is priced on a per-user pricing model. Javelina Software offers ViperGuard at a starting cost of just $2.50 per user, in increments of 100, with high quantity discounts available.
About Javelina Software:
Since 1998, Javelina Software has been dedicated to providing network administrators the products they need to make their jobs easier. ADtoolkit, Javelina Software's current flagship product, is an award winning collection of tools that simplifies the day-to-day administration of Active Directory (AD). ADsecurity, our most recent product release, expanded our offerings by providing AD administrator's tools to manage their network security. And now with the addition of ViperGuard, Javelina Software has gone even further to ease the daily burden of the Active Directory administrator.
For more information about Javelina Software, please visit our website at http://www.javelinasoftware.com or contact us at 800.822.5484.
Contact:
Rebecca Spain
Marketing Manager
Javelina Software, LLC
rebeccas @ javelinasoftware.com
(800) 822-5484
###