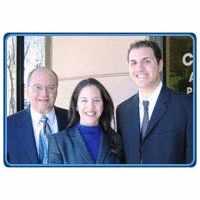 Orlando, FL (PRWEB) July 15, 2008
Orlando business broker, Crowne Atlantic announces that now is a great time to buy or sell a Florida business, despite the current economy. Not all businesses are sold because of a loss of revenue and the local market makes it an ideal time to get started in a business.
"Despite what most people think, a down-turning economy can be a great time to buy a business. There are many reasons people sell and if there is one that's selling because of an issue unrelated to the economy, it's a great deal on a solid business," said Archie Ossin, a Florida business broker and broker of record at Crowne Atlantic.
Crowne Atlantic specializes in helping business owners and future business owners when they decide it's time to buy or sell their businesses. They are full service Orlando business brokers, dealing with all aspects of business brokerage such as financial statements, offers and contracts. They are able to ensure that both buyers and sellers receive a solid deal and iron out any problems before the deal goes through.
"As both successful business and property owners in Central Florida, we understand the challenges faced by buyers and sellers. As a result, we are able to successfully guide our clients through the buying or selling process, arriving at the absolute best resolution that meets their needs. Our ultimate goal is always to match the best buyer with the best seller and deliver the absolute best results," said Ossin.
Customers will need to research what type of business is the best fit for them and can do that with the help of Florida business brokers. This will ensure they've gotten into a business that will remain profitable and enjoyable for years to come.
###