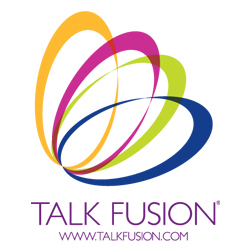 Sport, a Labrador/Chow mix who was scheduled for euthanasia, was adopted within 48 hours of a Video Email campaign being sent.
Brandon, FL (PRWEB) July 18, 2008
Talk Fusion (http://www.talkfusion.com), creator of the premier Video Email product, is celebrating its first birthday by giving back to the community. The Florida-based, multi-level marketing (MLM) company has enjoyed exceptional growth since launching on July 2, 2007. The Talk Fusion business opportunity is currently being shared by Independent Associates in 48 US States and 70 countries around the world.
Talk Fusion Founder and CEO, Bob Reina, explained, "We're fortunate. Many start-up direct selling companies don't make it past the first year. We're a person-to-person based business, so we're using the unique features of our Video Email product to give back to the people of our community."
The concept behind Talk Fusion Video Email is simple. AOL once told Mr. Reina he couldn' t email large video files; he figured out a way he could. According to Mr. Reina, Talk Fusion's revolutionary proprietary technology enables anyone, anywhere, to send up to 10-minute Video Emails, with no downloads or attachments needed.
Talk Fusion Video Email offers a more intimate, lasting means of Internet communication to individuals, allowing people living anywhere in the world to still share special moments and memories with one another. This is viewed as especially important during times when families are forced to be separated.
For businesses, Talk Fusion Video Email provides comprehensive, personal ways to connect with Customers and more effectively deliver their message. For charities that must rely on their ability to capture people's attention and interest, Video Email can be an invaluable tool. Such is the case with the local county animal shelter.
Talk Fusion has volunteered the use of its product, as well as its entire Executive team, to aid in the fund-raising and adoption awareness efforts of Hillsborough County Animal Services."Being able to send out Video Emails of our shelter animals, where you can actually see their personalities, will significantly aid in getting them adopted and possibly save their lives." said Manager of Volunteer Resources, Terri DiSalvo. "Sport, a Labrador/Chow mix who was scheduled for euthanasia, was adopted within 48 hours of a Video Email campaign being sent."
On the personal side, Talk Fusion plans to have a "Holiday Cheer to Heroes" weekend event in early December. They will offer the families of US military personnel, police officers and firefighters, the opportunity to record and send a personal Video Email to anyone, anywhere in the world. As Mr. Reina, a former Deputy Sheriff himself, detailed, "When you're doing a dangerous job and living far from loved ones, getting a personal Video Email message--that you can replay again and again--helps bring families closer. We want to do something special for those who choose to serve us and we'll continue to make this an annual event to cheer all of our area heroes."
For more information about Talk Fusion Video Email or to learn how to join the Talk Fusion team, call +1 813 651-4030 or visit http://www.talkfusion.com
Talk Fusion is a rapidly growing company providing an extensive range of high-technology Video Email services to companies and individuals around the world. Introduced in 2007, Talk Fusion Video Email Product Packages are marketed person-to-person.
###