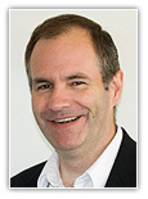 Lessons Learned: Implementing a Regional Disease Management Solution
Washington, DC (PRWEB) July 16, 2008
Orion Health, a leading provider of clinical workflow and integration technology for the healthcare sector, today announced that Chief Medical Officer, Dr Chris Hobson, has been selected to speak at 9am on July 25, 2008 at the 2nd Annual Public Healthcare Congress in Washington DC.
Dr Hobson's presentation is titled "Lessons Learned: Implementing a Regional Disease Management Solution", examining the challenges of a Regional Health Information Organization (RHIO) to improve the quality, efficiency and security of patient information exchange resulting in improvements in healthcare quality, while justifying the ongoing costs and efforts involved in implementation and management.
Dr Hobson will discuss Orion Health's Registered Health Information Administrator (RHIA) solution for Capital Health of Canada, which is connecting patient records across 13 hospitals, 22 public health centers and 15 clinic/health centers. The audience will hear how the portal allows clinicians to review past laboratory and radiology tests that track results and patient admissions.
"This will be an opportunity to be in front of major Health IT decision makers and executives," said Dr. Chris Hobson. "I am honored to be a part of the incredible presentation line-up and really look forward to sharing ideas and experiences on prevention and emergency responsiveness, as well as focusing on how IT can make a difference."
Orion Health has focused on integrating healthcare systems throughout the world since 1993. The company has implemented integration and clinical workflow projects for clients including Abbott Laboratories, the Texas State Department of Health, University Hospitals of Leicester NHS Trust and the New Zealand Ministry of Health.
More information about the conference can be found at http://www.worldcongress.com/events/HR08001/?confCode=HR08001.
About Orion Health:
Orion Health's easy-to-use solutions and applications improve patient care and clinical decision making by providing integrated health data in a single, unified view. By enhancing existing healthcare information systems, Orion Health's Rhapsody integration engine, Concerto physician portal, and workflow solutions provide healthcare workers with easy access to patient data and trends, and reduce errors and omissions by streamlining information transfer.
Worldwide, Orion Health is implementing health information communities involving over 35 million patients with tens of thousands of active users including Maine's HealthInfoNet and the Vermont Health Information Exchange. Orion Health's partners include leading health system integrators and IT vendors such as Accenture, IBM, Oracle Corporation, Sierra Systems and others. Orion Health has more than 1,000 clients around the world, including Lahey Clinic, Texas State Department of Health, UCLA Medical Center, and U.S. Centers for Disease Control and Prevention (CDC). More information can be found at http://www.orionhealth.com.
###