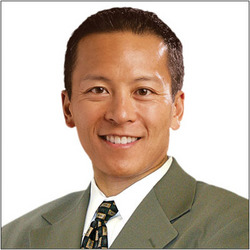 Oak Park, IL (PRWEB) July 17, 2008
"With today's economy, you'd expect to see more patients coming in for breast augmentation because that's not such an expensive procedure," says Oak Park, Ill. board-certified plastic surgeon Allan Parungao, MD, FACS. "But younger people seem to be hurt more by the economy.
"I've actually seen an increase in liposuction done in combination with a tummy tuck -- part of what has become known as a Mommy Makeover," says Dr. Parungao, author of A Woman's Guide to Cosmetic Breast Surgery and Body Contouring (Addicus Books, 2006). "I'm surprised, because these are higher-ticket items; people are spending $12,000 to $15,000. And the patients who are coming in for these procedures are baby boomers.
"Boomers seem more economically resilient," says Dr. Parungao. "They tend to have more savings than younger people, so they have some reserves when the economy goes south."
Case in point: Roberta, a 44-year-old mother of two who just had a tummy tuck and liposuction. "I wanted to do something for myself," she says. "I'd been saving for two years. I have a son in college and another one starting soon. I thought, 'If I don't get the plastic surgery done now, I don't know when I will.'
"I gained 72 pounds when I was pregnant, and I'd weighed only 98 pounds before then," Roberta explains. "After giving birth to a 10-pound baby, my stomach sagged with all the extra hanging skin.
"There's only so much you can do with exercise," she says. "I'd lose weight, but then the flab around my middle would just hang lower. I wanted to take pride in myself and how I look--to wear bathing suits again and look decent in my clothes."
Roberta had a tummy tuck to get rid of the loose, excess skin and tighten her lax abdominal muscles, plus liposuction to streamline her abdomen and flanks.
"I should have done it 10 years ago!" she says. "I've gone from a size 16 to an 8. My stomach is flat now, so I can wear belts. I feel younger and I can wear hip-huggers and nicer-looking clothes. Now I'm really proud of my body.
"My husband is really excited, too!" says Roberta. "We're going to Hawaii for our 25th anniversary in a few weeks, and I'm going to go on the beach and not have to wear a towel around my stomach to try to hide it."
Roberta didn't tell many people she was having plastic surgery. "When my sister, who I'd seen just five weeks ago, saw me for the first time since my surgery, her jaw dropped to the floor," she laughs.
"My sister said, 'You look marvelous!' and then added, 'What happened to the other half of you?' She was amazed," says Roberta, "and now she's going in for a plastic surgery consultation."
As for Roberta, she's planning to have a plastic surgery consultation, as well. "I want to go back and have a thigh lift next year," she says, adding, "I need to save for that."
For more information about Mommy Makeovers, visit http://www.parungao.com/mommy-makeover.
Allan Parungao, MD, FACS, is an Oak Park, Illinois plastic surgeon board-certified by the American Board of Plastic Surgery. For more information, visit http://www.parungao.com.
###