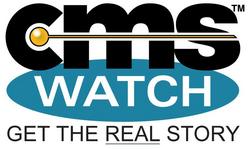 At that point, you'd do better with a third-party BPM tool that can expose various services through Web Parts.
Silver Spring, MD (PRWEB) July 16, 2008
Microsoft Office SharePoint Server (MOSS) 2007 can offer very useful business forms creation and processing services – but those capabilities tend to get soft-pedaled in the platform as a whole, according to research undertaken by CMS Watch, a vendor-independent analyst firm that evaluates content technologies.
Electronic forms can replace paper- and e-mail-based processes for more efficient processing of structured business data. Although sometimes lost amid broader SharePoint hype, the platform delivers solid capabilities in this area, especially for those customers who upgrade to the full MOSS platform, where SharePoint's "Forms Services" obviate the need to install the Microsoft InfoPath client on every desktop.
Unlike some of the more complicated configurations required for content management and search in SharePoint, businesses can create basic forms and define associated routing with comparative ease. An administrator or developer creates forms using InfoPath, or via Web-based interfaces for defining basic fields. SharePoint's Forms Services then automatically translate these definitions into the appropriate web-based form.
"You can easily set up an approval process for a travel expense form, sparing the employee and supervisor from bouncing Excel files back and forth via e-mail," notes CMS Watch founder Tony Byrne. "That's very handy, and not always so simple in competing systems."
These findings come from CMS Watch's SharePoint Report 2008, a 190-page evaluation of SharePoint from an enterprise perspective, which assesses the platform's suitability for eight different business scenarios across various customer tiers. CMS Watch evaluates technologies from a buyer's perspective, testing tools and debriefing licensees about actual implementation experiences.
The report also found:

The Standard and Enterprise editions of MOSS 2007 come with several useful, common workflows out-of-the-box, including those for basic approvals, feedback, signatures, and issue tracking.
Forms Services does a respectable job of rendering the form in various formats. Whether a user is filling out the form on a mobile device or on a full-PC (even using a non-IE browser), the form operates as they'd expect.
At the same time, Forms Services is likely not ideal for complex forms, or those on publicly-facing websites, due to form field limitations, validation shortcomings when not using InfoPath, and difficulty embedding Forms Services forms in other web applications.
SharePoint should not be seen as a full-blown Business Process Management (BPM) tool. Designed fundamentally to route files within SharePoint, SharePoint cannot easily choreograph tasks across systems.
"If, for example, that handy expense form needs to be routed to different internal systems with rules governing how it's processed based on expense totals, you will need to engage in substantial custom SharePoint development -- in effect coding a rules and integration engine that isn't there," notes Byrne. "At that point, you'd do better with a third-party BPM tool that can expose various services through Web Parts."
The SharePoint Report is available for purchase online from CMS Watch.
About CMS Watch:
CMS Watch(tm) is an analyst firm that provides an independent source of buyer's advice on content technologies. Through highly detailed product evaluation reports, CMS Watch sorts out the complex landscape of potential solutions so enterprise project teams can readily identify and assess technologies suited to their particular requirements. To retain its independence as a vendor-neutral analyst firm, CMS Watch works solely for solutions buyers and never for the vendors it covers.
CONTACT:
Kristie Hughes
Marketing Director
CMS Watch
Tel: +1 202 966 6999
khughes @ cmswatch.com
###