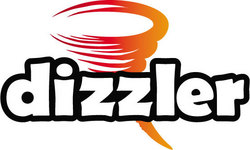 Dizzler is racing to the forefront of free music, social network-friendly music players, multi-media search and playability
Scottsdale, AZ (Vocus) July 17, 2008
Free music and multi-media mega-search engine and media player giant, Dizzler, announces official website launch and established presence in the playable media search technology arena today at http://www.Dizzler.com.
The evolution of online technology has allowed us to bear witness to the exponential growth of search engine giants like Google and Yahoo. Attempting to replicate just a fraction of their success in the area of music search, many websites failed and became fading stars in the cyber universe due to copyright infringement, backlashes by music artists and the inability to integrate with newer web 2.0 and social networking websites.
While the remnants of these free music, ring tones, video and gaming websites still struggle with copyright infringement and user annoyance with adware and intrusive advertising, "Dizzler is racing to the forefront of free music, social network-friendly music players, multi-media search and playability," by providing users with, "a Spyware and Adware-free environment that offers more music than iTunes and more videos than YouTube." More importantly, Dizzler adheres to copyright infringement laws, and only returns publicly available content from the Internet. Dizzler's technology indexes and then encrypts in-line links to 3rd party websites that publicly host media using the same standards and practices as the major search engines (Google, Yahoo). This encryption prevents Dizzler users from accessing the actual paths to content in order to thwart inappropriate downloading, copying or sharing of files.
Striving to become the undisputed leader in playable media search technology, Dizzler is currently being utilized by well over a million users and attributes its early success to viral marketing and social networking. Dizzler CEO stated, "We wanted the website to grow virally, by word of mouth while we perfected the technology – and that's just what happened." Dizzler is currently witnessing a wild-fire spread in use of its Web 2.0 friendly, free music player that is compatible with all of the popular social networking websites like MySpace and Facebook.
Veteran internet marketers, Joe Perez, CEO of Zealous Marketing and Ian Rakow, CEO of Cyberactive Marketing concur, "The search technology, environment and ease of social networking music player integration of Dizzler are unrivaled. The viral value of Dizzler makes it a major force to look out for." Perez admits, "The first time I visited the site, I found myself searching for music I hadn't heard in years and making playlists on the free music player– to the tune of 3 solid hours trying to 'stump the Dizzler machine' without success."
Established in 2006 and based in Scottsdale, Arizona, Dizzler shows no signs of slowing in its bid to become the undisputed leader in playable media search technology at http://www.Dizzler.com. Due to its vast search results, it has become a fast growing reference tool for the media as well as free music and entertainment for the world.
###