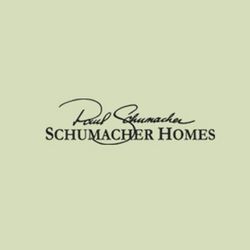 We know that buying a home is a really big decision. That's why we work harder to make sure our customers have all the support and information they need to make the very best choice every step of the way
Lafayette, LA (PRWEB) July 17, 2008
Schumacher Homes, an on-your-lot custom homebuilder based in Canton, Ohio, is pleased to announce the opening of their Custom Home Design Center in Lafayette, LA. They build custom homes on their customers' home sites in Acadia, St. Mary, Allen, Beauregard, Calcasieu, Terrebonne, Cameron, Evangeline, Vernon, Iberia, Jefferson, Davis, Vermilion, Lafayette LA, Lafourche, St. Landry, and St Martin counties from 1350 sq. ft. to 8000+ sq. ft. at prices ranging from $120,000 to $750,000+.
"We know that buying a home is a really big decision. That's why we work harder to make sure our customers have all the support and information they need to make the very best choice every step of the way," states Paul T. Schumacher, CEO and founder of Schumacher Homes. "Our commitment has been unwavering to provide The Best Value in Custom Homebuilding."
Schumacher Homes is committed to a straightforward custom homebuilding process and is the first homebuilder in the country to use Smart Board technology in the design and pricing of their custom homes. They also offer their Real Value Price Quote system, a state-of-the-art price quote program that presents more than 200 standard and optional features available, showing all pricing, descriptions, and images of the selections made. They are also the first builder in the country to offer Real Time Design™ where you can make all the changes you want, using Smart Board technology. You can actually see our Design Department draw your plans and you can provide instant feedback. Schumacher Homes brings this technology to the new Design Center in Lafayette, LA. Schumacher Homes will also make mortgage payments for one year for their new customers.
By providing customers with quality, value, selection and service, Schumacher Homes has earned various industry awards including the Owens Corning National Master Builder of the Year and #1 Design Center in America presented by National Association of Home Builders. Most recently, Schumacher Homes was awarded the coveted Diamond Builder status by 2-10 Home Buyer's Warranty. More than 15,000 builders are enrolled in 2-10 HBW's warranty program nationwide and only 46 2-10 HBW builders hold the Diamond Builder status. This designation is awarded to builders who have demonstrated building superiority and excellence in customer service.
For more information, visit their Design Center, open daily M-Fri 10-6; Sat 10-6 and Su 1-5, 3615 A Ambassador Caffery, Lafayette, LA 70503. You may also call 337-989-6990 or 888-660-6990 or visit their website, http://www.schumacherhomes.com.
###