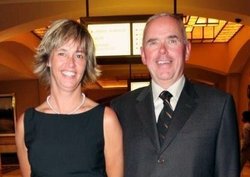 Weatherford, Texas (PRWEB) July 17, 2008
The Dream Team announces today the re-opening of the new, extremely unique "Viral Prospector Private Affiliate Program". Because of the huge demand for this service, the Dream Team is once again offering the most lucrative private affiliate income opportunity, for those who share the Viral Prospector system with others.
Those who become Affiliates can now offer something needed by every network marketer. Only a limited number of people are permitted to promote it. Affiliates shall be compensated over 25% for unlimited levels… yes, unlimited levels… forever. This is possible because the Affiliate program is private… meaning members will not know about the Affiliate program and are not paid any commission for referrals. In fact, this press release is intended for only those key individuals and enterprises that a) share similar beliefs and values as the Dream Team, and b) immediately perceive the intrinsic value of both the Private Affiliate program and the Viral Prospector global marketing system.
All membership commissions flow up to the Affiliate with nothing paid to the members. And these unlimited commissions have the potential to free the Affiliate from ever having to work again.
The Dream Team is offering the Viral Prospector Private Affiliate Program to only a limited number of affiliates. There is only a short time remaining for which candidates may join as an Affiliate with the Viral Prospector Private Affiliate Program: Between now and September 18, 2008 (for 24 hours), Affiliates pre-register for only $497.
To secure a front-line position today, go to Viralncome4Affiliates.com to reserve your spot. Credit cards will not be charged until September 18. Training for joining Affiliates will then begin immediately thereafter.
About Viral Prospector
The Viral Prospector is a generic fully automated global marketing website system that can be used by ANY network marketer in ANY company. This leverages the power of the internet to explode a network marketer's business!
The Viral Prospector System fulfills the three crucial needs of network marketers:
1) Allowing prospects to build trust in the network marketer by positioning the network marketer as an expert in building a home based business. Prospects will take action and chase their sponsoring network marketer.
2) A proven state-of-the-art solution giving network marketers their own global network marketing website system, proven expert training, and cutting edge tools.
3) Generating quality prospects for free. Attracting quality leads is the nemesis of the network marketer. Fifty percent of income from sales of expert content within the Viral Prospector System is returned to purchase quality leads from proven sources at no cost to the network marketer… ferr quality leads.
Membership to the Viral Prospector System for the general network marketing public opened on August 18, 2008. All member commissions are paid strictly to the limited number of private Affiliates. For more information go to: http://viralincome4affiliates.com
About The Dream Team
Purpose. Founded in 2007, the Dream Team is a partnership between Michelle Breuer of Canada and Jay Jolly of the United States with their enterprise based in Weatherford, Republic of Texas. The Dream Team's purpose is to inspire and empower others to success, happiness, and freedom… financial freedom, health freedom from distress and disease, and spiritual freedom. The Dream Team awakens people to the need to escape from the "rat race" of the J.O.B. (just over broke), working from paycheck to paycheck, and instead enter the "fast lane" of business ownership and investing. The key factor is "leverage"… leveraging other people's time, support systems, and capital to create multiple streams of income and ample time to do whatever inspires us to our greater purpose… for we all have a special purpose for being here. The Dream Team's ultimate goal is to inspire unbridled wealth, health, and like-minded spirit in others by empowering them to create the "lifestyle of their dreams" so that they may then "Pay It Forward". And it must be done with balance among body, mind, and spirit. Realize the lifestyle of your dreams by joining the Dream Team's mission to achieve the ultimate goal -- freedom of choice -- the ability to choose whatever to do with the precious time remaining on this most glorious planet with the greatest of health and clarity of purpose.
Enterprise. The Dream Team's enterprise includes:
a) Viral Prospector universal network marketing system,
b) Wealth Masters International financial education, wealth creation, health, and personal empowerment products,
c) Presenting seminars throughout North America on The Dream Team's products and services.
Contact. The Dream Team may be reached at: lifestyledreamteam@gmail.com (604) 820-7929
For more information on Viral Prospector see: http://viralincome4affiliates.com
For more information on the Dream Team and philanthropy, see: http://www.dreamlifestylefound.com
###