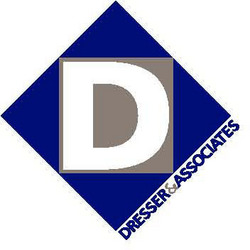 We feel that this partnership will benefit not only our current clients but future clients as well
Tampa, FL (PRWEB) July 21, 2008
Dresser & Associates is proud to announce the formation of a strategic partnership with Medcom, a benefit administration solutions provider. "We feel that this partnership will benefit not only our current clients but future clients as well," says Mark Dresser, President of Dresser & Associates. While Dresser & Associates, the leading Sage Abra HRMS provider, is strong in HRMS, Payroll technology and product, Medcom brings the experience in benefits administration, allowing Dresser to be a total solution provider for its Sage customers.
Medcom is a leading employee benefit administrator, well-known for specializing in exceptional service and a variety of product and service offerings that are designed to help meet the challenges of a rapidly changing work force. With a professional staff of specialists, Medcom provides innovative solutions in benefit administration.
Medcom's primary business is in Flexible Spending Account administration, Health Reimbursement Accounts, Employee Benefit administrative services and compliance consulting. Medcom understands what the requirements are, and makes sure it's customers are able to accommodate painlessly.
They offer plan design consulting and document preparation by in-house professionals with extensive benefits experience providing a complete document package which meets IRS and DOL requirements.
Medcom has offices in Jacksonville, FL and Atlanta, GA. With Dresser's offices in New England and the Southeast the companies are a good fit. They have similar methodologies and philosophies both putting the customer first. They seek business partnerships with their customers not just vendor/buyer relationships. "Partnering with Medcom allows us to offer our customers more value and a total solution that will allow them to remain competitive. We know Medcom will deliver the service our Abra customers have come to expect," said Mark Dresser.
Company Overview
Headquartered in Scarborough, Maine, Dresser has regional offices in Georgia, Florida and Kentucky. Dresser is a member of the prestigious Sage Chairman's Club and as one of the leading National Partners for Sage Software, with customers in 38 states offers Sage Abra HRMS, ABRA HR, Abra Learning Action Compliance, payroll software and HR software from Sage Software. Dresser also provides Performance Management and Succession Planning solutions from Halogen Software and on-going human resource management services on a consultant or outsourced basis. Dresser is focused on assisting its clients by linking people strategies with business strategies.
###