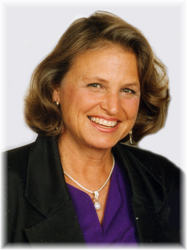 I ask single people, would you create a business without a business plan? This book provides a step-by-step process that enables dating singles to create a perfect plan for attracting their perfect love match. There's no need to struggle, looking for love, because it will come to you once you are truly ready - inside and out
Orlando, FL (PRWEB) July 19, 2008
Can a series of Law of Attraction exercises draw a "Soul Mate" into someone's life - even after they've been searching for years? Yes, says former psychotherapist turned Certified Life Coach, Joann Simmons. After close to two decades of relationship frustrations, Simmons transformed her personal life and married the man of her dreams. That's when she knew she had crated a system that could work for anyone. Now she's determined to help other singles find love and marriage through the exercises in her new book, Stop Looking and Let True Love Find You: The Perfect Plan for Attracting Your Perfect Love Match.
"This is a workbook that guides singles in attracting the "love of your life" to them effortlessly," says Simmons. "It took me nineteen years to create this systematic method of using the law of attraction for dating, but once I mastered the tools, I quickly met my best friend Tom, to whom I've been married happily for six years."
"I ask single people, would you create a business without a business plan? This book provides a step-by-step process that enables dating singles to create a perfect plan for attracting their perfect love match. There's no need to struggle, looking for love, because it will come to you once you are truly ready - inside and out," adds Simmons. "Too many singles believe attracting their true love is beyond their control. I know better."
Simmons multi-faceted plan for singles involves several steps including ridding their life of clutter to create room for a relationship, getting clear on what they want in a mate, releasing the pain of the past and becoming a true-love magnet. Each chapter in the workbook ends with probing questions and life-enhancing assignments.
According to Simmons, the huge success of the like-minded book The Secret shows that readers are hungering for ways to improve their lives by changing their attitudes and creating self-fulfilling prophesies. Her book goes a step further by giving singles a methodical process for getting and staying on the road to success in dating, relationships and marriage.
Much earlier in her career Simmons appeared on national TV and toured with the Serendipity Singers. After graduating from college, she was awarded a full scholarship to continue her studies at the American Music and Dramatic Academy in New York City.
Simmons is now using Stop Looking and Let True Love Find You: The Perfect Plan for Attracting your Perfect Love Match as a useful complement to her coaching program. She also designed it to be an easy-to-use tool for all singles to work with themselves.
"My mission is to help others break through their limiting beliefs and lead joy-filled lives. We are all worthy of having a wonderful love life," says Simmons.
For more information on Stop Looking and Let True Love Find You! visit http://www.TrueLoveFindsYou.com.
# # #