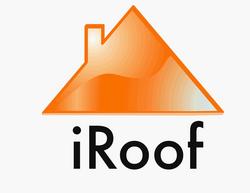 iRoof is honored by this latest designation from Owens Corning
Atlanta, GA (PRWEB) July 19, 2008
iRoof, a local Atlanta roofing company, has been awarded "Preferred Contractor" status by Owens Corning. The designation provides the company with additional resources and tools in reaching out and providing area homeowners with some of the best roofing materials in the market.
Owens Corning is a world leader in building materials systems and composites systems. The company had sales of $6.5 billion in 2007.
"iRoof is honored by this latest designation from Owens Corning," said Giovanni Rueda, company president and founder. "We work hard to maintain trust and confidence in our dealings with customers...values that we share with Owens Corning."
The Atlanta roofing company has steadily built a solid reputation in the metro area based on its commitment to excellence as well as its proactive approach. Free maintenance and customized guarantees are a couple examples of the way the company excels. Preferred status designations such as this add to the company's ability to effectively reach prospects in need.
About iRoof, Inc.:
iRoof, Inc. specializes in natural disaster exterior restoration, including roofing, siding and gutters. It's based in Atlanta, GA and serves the metro area. Their website is
http://www.i-roof.com.
About Owens Corning:
Owens Corning is a world leader in building material systems and composite solutions. A Fortune 500 company for 54 years, Owens Corning produces insulation, roofing, manufactured stone veneer and asphalt products for residential and commercial markets.
###