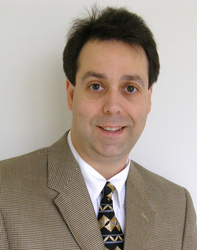 Speculation is a form of gambling...not a wise investment strategy
Manassas, VA (PRWEB) July 21, 2008
It might be a beautiful single family detached house in the suburbs or, a charming three level townhouse close to all of the area amenities but, if the seller casually mentions that they are 120 days behind on their mortgage...a prospective buyer may walk without writing an offer on that property.
"I think what hurts some home seller's right now is that they want to be helpful, and they may feel that by giving information freely about their home...that information might entice the prospective buyer to write an offer on their property," said Keith M. Elliott Jr. a REALTOR® with RE/MAX Olympic Realty. "Their comments, unknowingly, can also backfire," he added.
Elliott believes that if a homeowner were to make a comment about being 120 days behind in their mortgage, a prospective buyer might then decide after hearing that comment to wait until the bank forecloses on the property instead of writing up an offer. These buyers are speculating that they might be able to buy the home at a much lower list price directly from the bank. Whereas if the homeowner had not mentioned the loan delinquency, the prospective buyer may have asked their real estate agent to write up an offer on the property that day. "Speculation is a form of gambling...not a wise investment strategy," Elliott said.
Real Estate Agents commonly advise their Seller clients to leave the home when another agent arrives to conduct a showing. Other agents advise to refrain from engaging a conversation with the showing agent and prospective buyer while the home is being shown. Any questions that come up during that home tour will usually be discussed between both the Listing Agent and the Selling Agent at a later time.
Short Sale listings and Real Estate Owned (REO's) property listings make up the majority of active listings in Prince William County, Virginia. For a short sale to be effective, the Owner of that property should work with the Lender to fill out, submit, and seek approval of a hardship application package. It is also vital that the real estate agent selected by the homeowner to represent them in that transaction, fully understands the short sale process and requirements for each lender, as well as how many trusts are on the property. "I've seen several deals fall apart because the Lender had not received all of the paperwork they required," Elliott said.
So, what exactly is a hardship application package?
A typical hardship application package might include the request of such documents as; the last two year's tax returns with schedules and W2 forms, copy of last two month's pay stubs, bank statements covering all accounts for the last two months, hardship letter explaining reason for delinquency, proof of hardship (divorce decree, layoff letter, medical bills, etc.). And if applicable, a copy of the listing agreement, a copy of the estimated closing costs worksheet, as well as a copy of a signed offer to purchase contract.
Advice to homeowners who are trying to sell their homes - Find something else to do with your time while your home is being shown.
About Keith M. Elliott Jr.:
Mr. Elliott represents individuals, investors, and REO institutional clients in the purchase and sale of Prince William County Virginia real estate. He does this by carefully listening to your current needs and requirements and then creates an action plan to achieve your goals with the least expense and inconvenience to you in the shortest time possible.
Contact Information:
Keith M. Elliott Jr.
Prince William County Real Estate Expert
Realtor®, e-PRO®, ABR®, SRES®, Commercial Specialist®
RE/MAX Olympic Realty
15100 Washington Street
Haymarket, VA 20169
Office: (703) 530-2955, Ext. 6316
Cell: (540) 272-9012
Fax: (571) 261-5048
Email: kelliott @ comcast.net
Website: ElliottForRealEstate.com
Blog: Active Rain Blog
Copyright© 2004-2008 by ElliottForRealEstate.com (known formerly as MyRealtorKeith.com), All Rights Reserved.
All Content, Intellectual Property, Graphics, Photographic Images, and HTML Source Code protected by US and International Copyright Laws, and may not be copied, published, reprinted or, otherwise distributed by any means without explicit permission. Each RE/MAX office is Independently Owned and Operated.
# # #