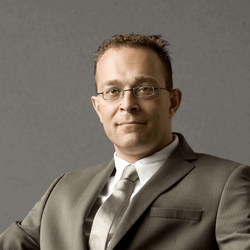 I am extremely pleased to appoint someone of Markus' experience to this important position
Los Angeles, CA (PRWEB) July 22, 2008
xaitment GmbH, one of the leading developers and service providers of artificial intelligence for the games and simulation industries, announced today that it has hired Markus Schneider as Executive Vice President of Sales. Schneider, who officially began at xaitment on July 1, 2008, will have responsibility for all of xaitment's sales activities in Europe and North America.
"I am extremely pleased to appoint someone of Markus' experience to this important position," said Group CEO, Dr. Andreas Gerber. "His extensive understanding of the games market, as well as his outstanding contacts at publishers and developers, will play a central role in expanding opportunities for our artificial intelligence and executing our global business strategy."
Markus Schneider possesses more than 15 years of management experience in leading technology and consumer products companies. He spent the last five years as CFO for the German branch of THQ Entertainment and influenced the development of the International Publishers in Germany. Prior to that, Schneider held various positions at Siemens AG, Siemens Mobile Test Equipment GmbH, and U.S. Filter Corp., and was the Managing Director at Veolia Deutschland GmbH.
For more information, visit http://www.xaitment.com
About xaitment GmbH:
A spin-off of the world-renowned German Research Center for Artificial Intelligence (DFKI), xaitment was founded in 2004 with the mission to create lifelike AI for games and simulations. Their mission led to the development of the xaitEngine, a highly customizable and highly modular multi-agent system that enables bots to learn from their mistakes, coordinate activities, compete with each other and achieve their goals with uncanny realism. For more information about xaitment and the xaitEngine, visit http://www.xaitment.com.
###