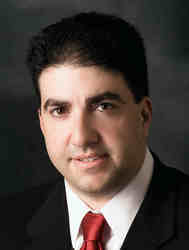 Procuring and sourcing quality electronic components at a cost savings can be a daunting task
Peabody, Mass. (PRWEB) July 22, 2008
Converge announces it has launched a new online part search tool at http://www.converge.com. This new tool allows procurement professionals at OEMs, CEMs and ODMs the ability to easily search online among millions of electronic components available in Converge's inventory.
"Procuring and sourcing quality electronic components at a cost savings can be a daunting task," says Eric Checkoway, general manager for Converge. "Our customers have constant time-to-market and a cost-savings pressure, which is why we've developed this new online sourcing tool to help them quickly find and identify the components they need."
As the largest independent distributor of electronic components, Converge is a major supply chain partner to electronics manufacturers around the world. The company is recognized as a pacesetter in total quality. From facilities certified to ISO 9001, ISO 14001, OHSAS 18001 and ESD S20.20 international standards to strict internal processes and inspection checks, Converge maintains the most rigorous quality-control regime in the industry.''
"Counterfeit and substandard components are a real concern in the global electronics industry," says Checkoway. "We're not just dedicated to quality, we are fanatical about it. We believe that's a key differentiator for us. We strive to deliver our customers a high level of customer service along with significant cost-savings opportunities."
Converge offers its new online part search capability directly on its home page at http://www.converge.com. The system will distinguish between products that are available immediately from stock and those that are readily available for near-term delivery. The online search service is backed by Converge's deep and experienced commodity management professionals, who manage supplies across the spectrum of major component types, covering CPUs, memory, storage and integrated circuits.
About Converge
Converge is a global supply chain partner for technology-driven companies. The company's three business units are dedicated to just-in-time distribution of electronic components, comprehensive asset-recovery services and secure IT asset disposition (ITAD). Founded in 1980, Converge is headquartered in Peabody, Mass., and has offices in Austin, Texas; Columbus, Ohio; Irvine, Calif.; Singapore; and Amsterdam, along with support centers throughout Europe, Asia and the Americas. For more information about Converge, visit http://www.converge.com.
###