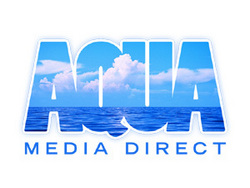 We developed our teen channel because many advertisers have asked us to target 12-17 year-olds
Los Angeles, CA (PRWEB) July 23, 2008
Aqua Media Direct, Inc. announced today that the company has launched a major teen channel incorporating 10 websites with endemic audiences of 12-17 year-olds.
During the last few weeks, Aqua Media Direct's Publisher Relations Manager, Janelle Schiecke, signed representation agreements with 10 major teen publishers including MyGirlySpace.com, Glitter-Graphics.com, RevolutionMyspace.com, Screensavers.com, CheckOutMyInk.com and TheHolidaySpot.com that deliver cumulatively 46,897,930 monthly impressions and 4,689,793 unique teen users. These sites are all linked to the company's ad server. As a result, all teen channel display ads are centrally served by Aqua Media Direct.
"We developed our teen channel because many advertisers have asked us to target 12-17 year-olds," says Aqua Media Direct CEO, Tom Doyle, adding, "It's our mission to provide advertisers with valuable content channels of endemic audiences and having teens is a crucial market segment."
Launched in late 2006, Aqua Media Direct is an online display media company that specializes in connecting advertisers with their target audiences worldwide. The company has a trio of distinctive products: "True Site Representation" - 85 major client websites with endemic audiences and customizable features including RoadTripAmerica.com, AesopOnline.com, Townhall.com and Zedge.net; "Aqua Premium" - features the remnant inventory of major client websites and is available for purchase by channel with special targeting options; and "Aqua Performance" - has 1000's of websites classified by content and features a robust ad server that isolates and drives an audience response.
Before taking the helm at Aqua Media Direct, Tom Doyle was CEO of Pivotal Media, LLC, a full service Internet advertising, public relations, and business consulting company. In the early Internet advertising industry, he helped to establish Go4Media, one of the first successful site representation companies and network, as President. His earlier offline media experience includes ownership of a company that provided major market media planning and integrated promotions for touring entertainment companies and their sponsors including Barry Manilow and Frank Sinatra (P&G), Neil Diamond, The Rolling Stones, and A Chorus Line, The Broadway Tour of America (Visa).
Aqua Media Direct, Inc. is based in Los Angles with offices in Northern California, Seattle, New York, and Dallas. Tom Doyle can be reached at 818-649-7740.
###