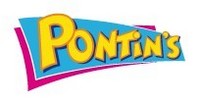 This offer of free holidays is very generous and I am sure that Service personnel will be very appreciative
Southport, UK (PRWEB) July 24, 2008
The fun filled 4-day family packages being offered to the troops include accommodation plus nearly 60 free activities including sport, outdoor pursuits, live music and shows every evening, competitions, quizzes and karaoke. Kids never get bored in the secure, friendly and fun packed resorts.
"We want to express our support to the men and women of our magnificent British Armed Forces for their bravery and dedication at this most difficult time of demanding operational commitments. We acknowledge that many of our Armed Forces have been operating in zones of conflict over many months and we hope that our 'Back in Britain' campaign will provide a welcome break and much deserved rest to Service personnel and their families" comments Graham Parr, Executive Chairman of Pontin's.
Vice Admiral Peter Wilkinson, Deputy Chief of the Defence Staff for Personnel, said; "This offer of free holidays is very generous and I am sure that Service personnel will be very appreciative".
Peter Raith from Forcesdiscounts-mod.co.uk - Crest Publications comments; "We would like to thank Pontin's for going that extra mile and proving such a fantastic offer through http://www.forcesdiscounts-mod.co.uk. Crest are constantly striving on behalf of the MOD to attract new discounts and benefits from companies wanting to reward the forces for the work that they do".
Enjoy a Pontin's Holiday
With sites on seven of the great seaside locations (Hemsby, Brean Sands, Camber Sands, Prestatyn Sands, Southport, Blackpool and Pakefield), Pontin's offer amazing, value for money, family breaks filled with entertainment ranging from sporting activities such as tennis, football, swimming etc, through to quad biking, abseiling, archery, KMX carting, bungee bounce, beach activities and many, many others.
There's something for the whole family - kids can spend the day running around the fantastic secure grounds enjoying the long list of activities whilst mums and dads can choose to either join them or they might prefer more leisurely pursuits like dance lessons (from Modern Soul to Salsa) to walking around our shopping stores (or maybe just relaxing!).
Evenings are one of the highlights of a Pontin's holiday. Pontin's Entertainment ranges from top live shows (X Factor singer Ben Mills, Infantasia and many others are already booked for summer 2008), through to other live music and cabaret shows every night. Guests can visit a whole range of different restaurants and bars and then play bingo or dance the night away in one of our clubs.
Once they have finished their fun packed day they can go back and relax in a choice of Club, Classic or Budget apartments with one or two bedrooms, en suite bathroom plus lounge with a fully equipped kitchenette (on self catering centres). Half board holidays are available in Blackpool and Pakefield with Free child places.
The 'Back in Britain' campaign has been primarily developed to thank our troops, however it is hoped that with concerns over carbon footprints, rising fuel prices and the weak pound against the euro it will help promote the concept of holidaying in incredible UK coastal resorts.
For further information on the Pontin's 'Back in Britain' campaign, to arrange an interview or request photography, please call or email;
Charlotte Read or Michael Carr at Complete Media Group;
020 7420 3550
charlotte @ completemediagroup.co.uk
michael @ completemediagroup.co.uk
Notes to editor
1. What's on offer at Pontin's?
Choice of seven great seaside locations - five self-catering at Hemsby, Norfolk (capacity 2,500); Brean Sands, Somerset(capacity 2,700); Camber Sands, Sussex (capacity 3,200); Prestatyn Sands, North Wales (capacity 3,500); Southport, Ainsdale Beach (capacity 3,000) and two half board at Blackpool (capacity 2,200) and Pakefield, Suffolk (capacity 1,400).
Choice of Club, Classic and Budget apartments with one or two bedrooms, en suite bathroom plus lounge with fully equipped kitchenette on self catering centres.
Accommodation and meals as booked, plus nearly 60 free activities including: Live music, cabaret and shows every night; H20 zone, table tennis, snooker, darts, multi sports courts, human table football, competitions including Starquest where the finalists get the opportunity to record in a professional studio, quizzes, karaoke, soccer stars, rugby stars and circus skills. Captain Croc, Zena the Zebra, Chuckles the monkey and the gang plus Postman Pat and Mrs Goggins in their first ever live show, The Red Button.
Facilities include amusement arcade, NISA convenience stores, restaurants and take-aways offering a range of food from traditional fish and chips to roasted redskin rosemary and garlic diced potatoes, Tempura battered vegetables and poached salmon. Available for small extra charge: go karts, bungee bounce and mountain bikes.
Go Active in conjunction with PGL
A range of exciting activities safe in the hand of trained instructors bookable in advance at a small extra cost: quad bikes, zip wire, abseiling, climbing, snorkeling, archery, KMX karts, trampolining, additional facilities include a Fan Descender and Trapeze at Southport; 3G swing at Prestatyn Sands and High Ropes at Brean Sands.
Entertainment
Top singer/guitarist Ben Mills from The X Factor
Infantasia - the fantastic tribute show to some of the biggest names around.
Plus illusionists, comedians, clowns
Why should the families go?

A great place with loads for children to do
You'll never hear a child say "I'm bored"
If the kids are happy so are Mum and Dad.
Youngsters can also experience some freedom in a safe and secure environment.
For further details of amazing value for money holidays visit http://www.pontins.com
2. Pontin's Background
Pontin's was purchased by Ocean Parcs, a new investment and management company in March 2008. Ocean Parcs was formed by Graham Parr, Ian Smith, Clarke Osborne and John Parr. This team brings a wealth of experience and knowledge of the leisure, consumer and property development industries.
Currently seven centres with a total capacity of over 18,500 beds.
Pontin's has been in business for over 60 years and currently accommodates around 750,000 guests each year on 3, 4 and 7 night breaks. i.e. 2.5 million bed nights.
In addition to family holidays, they are one of the leaders in the special event market having developed a wide range of events including weekends for enthusiasts of salsa, ballroom and line dance, country and soul music, jazz, Big Bands, ABBA tributes, '60's/'70's and '80's music, netball, darts, football and chess.
The Dunes Conference centre at Blackpool is purpose built and organises conferences for a range of companies from AXA insurance, My Travel (Airtours) and Thomson Holidays to Royal Naval Association, Page & Moy, WH Smith, NHS, Greenpeace, Crime Concern and Blackpool County Council.
3. Mechanics of the offer
The Ministry of Defence is supportive of our Armed Forces taking up this, and other, offers in the Forcesdiscount directory
Mechanics

Service personnel apply via http://www.forcesdiscount-mod.co.uk
They complete and submit online application form including contact details, division of Defence community.
Pontin's check availability and email successful applicants.
Successful applicants contact Pontin's to confirm booking date and holiday centre of choice.
Pontin's dispatch usual holiday paperwork to applicants address
4-day holiday packages are being offered free to serving Regular and Reserve Navy, Army and Royal Air force service personnel and their families
Applicants will be chosen at random from those who log-on and submit interest
*The average brochure price of a 1 bedroom classic apartment is £189 therefore 2500 would equate to £472,500 in value
###