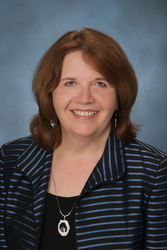 She will lead our existing team in Washington, further strengthening our local presence and enhancing the relationships with our clients.
Saint Paul, MN (PRWEB) July 22, 2008
GovDelivery, the world's leading email and digital subscription services provider for the public sector, today announced that it has hired Barbara J. "Bobbie" Browning as the vice president of federal consulting, serving as federal e-government advisor and leading the company's growth strategy in the federal marketplace.
"With Bobbie's extensive experience in bringing innovative software solutions to federal agencies, strong industry relationships and passion for the government's mission, we knew that she was the right person for this role," said Scott Burns, co-founder and chief executive officer for GovDelivery. "She will lead our existing team in Washington, further strengthening our local presence and enhancing the relationships with our clients."
GovDelivery provides a software as a service (SaaS) platform for government-to-citizen communication that offers proprietary personalization, automation and delivery technology. All subscriptions are chosen by the recipient, so the emails are personalized based on a person's interest. More than 100 federal entities use GovDelivery to communicate with citizens.
"This is a great opportunity with a company that's focused squarely on helping government entities better share information with the public," Browning said. "GovDelivery makes government communication with the public more personalized, efficient and reliable, and I'm thrilled to join the team."
Browning comes to GovDelivery with more than 25 years of federal information technology experience. As vice president, Public Sector she grew Fast Search & Transfer (FAST) Inc's federal practice from a single customer to numerous government enterprises in excess of $2M in revenue, with a pipeline of $8 million. The company was later purchased by Microsoft in January 2008.
Browning most recently served as director of strategic programs at Wily Technology, a division of CA, Inc. (formerly known as Computer Associates International), where she was among the top 1 percent of CA's employees in revenue production in 2006. Browning has also served as vice president of sales for AppNet of Laurel, Md., vice president of sales and marketing at Federal Sources Inc. and Intelligence Area Manager for Wang Laboratories where she built and managed a $50M annual solutions business.
Browning serves on the board of directors for the Armed Forces Communications & Electronics Association (AFCEA) Washington, D.C., chapter and is a member of the IT Industry Executive Committee supporting the National Center for Missing and Exploited Children (NCMEC).
About GovDelivery
GovDelivery is the world's leading provider of government-to-citizen communication solutions. GovDelivery's Digital Subscription Management solution is a Software-as-a-Service (SaaS) platform that provides organizations with a fully-automated, on-demand public communication system. Organizations using GovDelivery provide citizens with better service and access to relevant information by proactively delivering new information through email, wireless alerts, and RSS. Clients include the British Parliament, the U.S. Departments of State, Commerce, Labor, Transportation, Treasury, Homeland Security, and Health and Human Services, the California Department of Insurance, the cities of Washington, D.C. and Minneapolis, Orange County, California, and hundreds of other organizations across the public sector. For more information, visit http://www.govdelivery.com.
###